Capital Facility Services Case Study
Challenge
Capital Facility Services had been providing commercial cleaning services to clients for over 20 years. They had an existing website that Platinum SEO developed to increase their online presence and conversion rate.
Strategy
Platinum SEO began by doing an analysis of the existing website, followed by an analysis of the services provided by Capital Facility Services. We then redesigned the existing website to incorporate both 'call to action' and 'responsive' elements. We performed keyword analysis of common words then searched for relevant keywords that attracted high amounts of traffic. See attached before and after: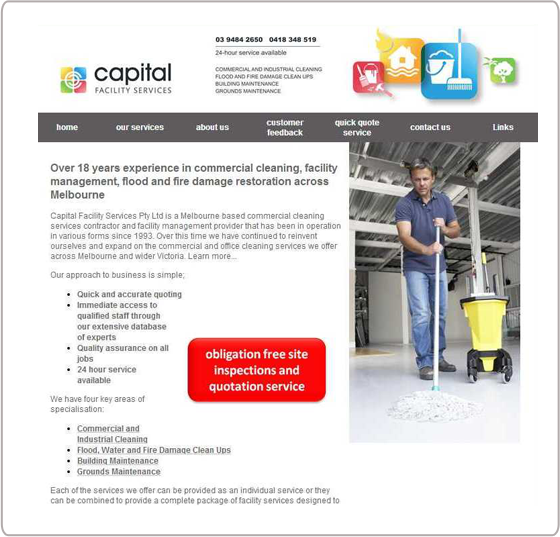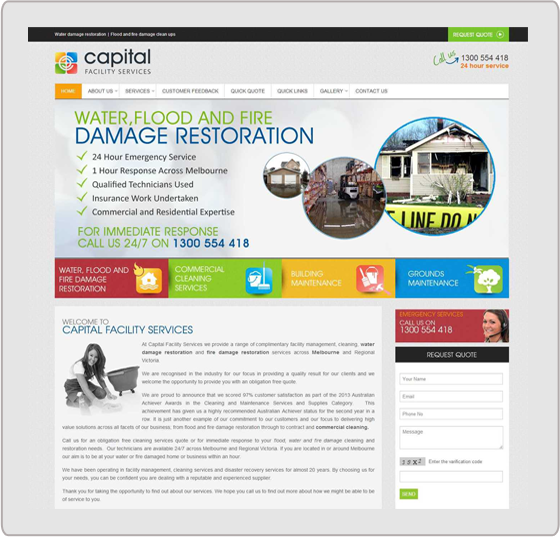 Key Stats
80% increase in conversion rate
50% increase in organic visitors to website
Review
We have used the services of Platinum SEO for the past 6 months. Ghan and his team are very professional and knowledgeable. We have had excellent results as a result of the work they have provided for us by optimising the SEO of our website. We would highly recommend them to others
General Information
Capital Facility Services are a company specialising in commercial cleaning services. They can also provide restoration services for things like heater and fire damage. When Capital Facility Services came to us, they lacked any form of online presence. They requested that we create a complete SEO strategy for them that would cover all aspects of their digital development and online presence. To achieve this, Platinum SEO created a holistic strategy based around the optimisation of keywords. By developing responsive and efficient web design, we helped improve CRO to reduce bounce rate and improve the ROI of Capital Facility Services. We also integrated an easy to use online payment service. By implementing a social media strategy that integrated platforms like Twitter and Facebook, we have helped Capital Facility Services connect better with their customers.