Local Rankings is considered one of the significant search ranking factors. This provides ability to customers to assign geo locations to their tracked keywords. Google's localization algorithm is useful for getting local search results. For example, if you search "Famous places in Melbourne" then you will get the results related to it.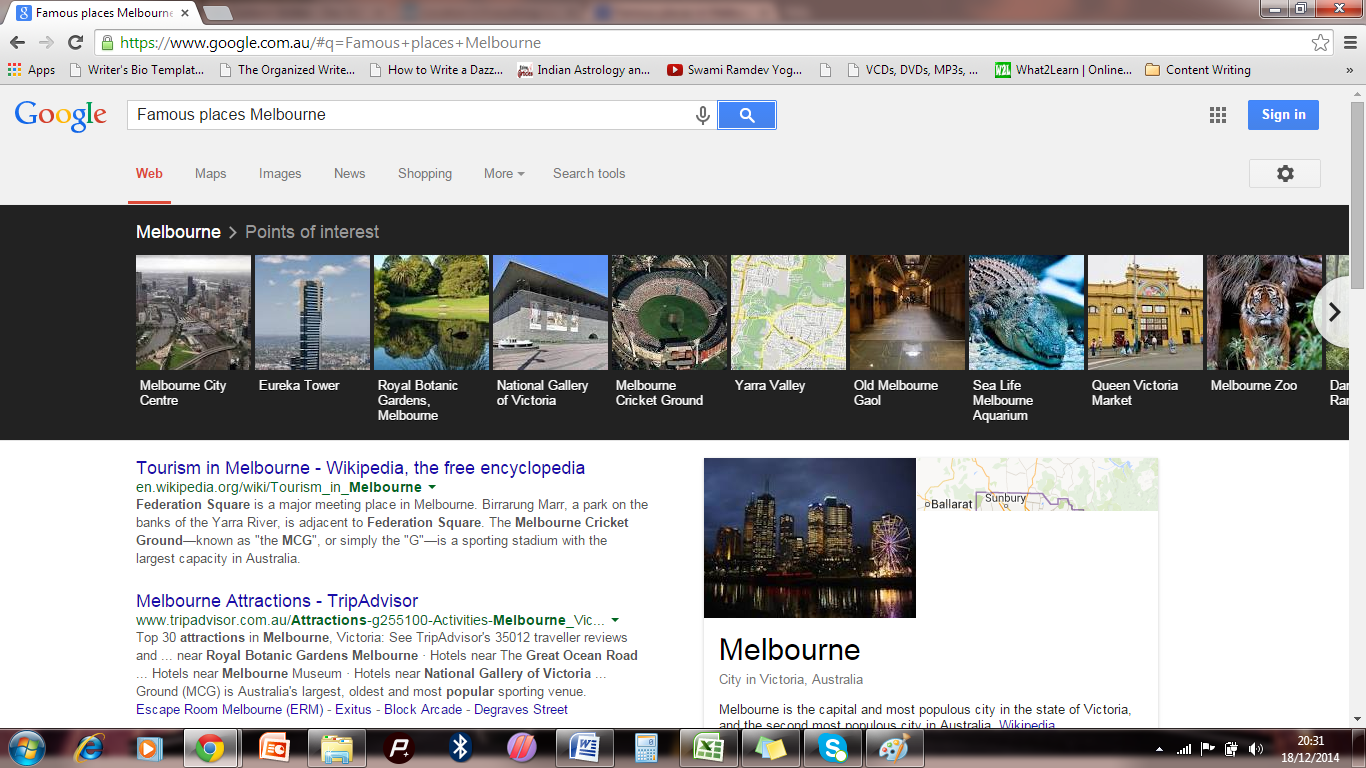 Such type of search queries demand rankings of local level. Sometimes, if you search any general term say "Election Guide" then Google know the location from where you are searching, so it will show the results within your location with the help of localization algorithm.
With 2012 Venice updates, Google has made lot of changes to its search landscape. So, let's see how these updates have made changes to rankings for local search results.
Search Results with Venice Google update
With the help of Venice Google Update, Google is able to show locally targeted organic results from the search queries that we use to find any result. When Venice update came into existence, the local relationship between local results and organic results was known as localized organic results. This has completely changed the organic search basis of keywords that usually aimed to provide national rankings.
After the launch of this update, everyone was eager to track rankings at local levels and check whether they were visible among the local search results or not. And this led many business owners to request Google to add their locations along with related keywords and this provides a perfect localized result.
When Google started getting many requests then now there's a feature where you can get the results with the help of zip or postal code, city and state.
Localized Searches
Even more, now it has become easy to deliver relevant search results related to location as specified in the search query. As we discussed earlier, Google covers your search result with localized layer however still if you wish you can mention the location in your search query to get more accurate results.
This also shows that which location is searched the most and as a result, one will know which one is the best location or the popular one. Also, as soon as you type your location, you will get those results which are very well known as well as those that are nearby.
So, it's recommended to start with typing your neighborhood, city, state, postal code in order to get the relevant results.
In near future, Google will come up with more advancement related to local search. Till then, make use of this feature which is most useful for those business owners that have only local business set up and those that avoid doing international business.
Wind Up
If you are searching for any Local SEO Melbourne, then Platinum SEO is one of best SEO Services provider which will help you to boost your rankings in local searches. Stay in touch with their experts or hire any of them to improve your local search rankings. See yourself at the top when people search for your business category in nearby areas.