Are you a owner of any big enterprise and you wish to have a well planned SEO Process for your company then SEO Tools are here for you. SEO Software tools are useful to an extent and here we have mentioned some information that will help you to know about well known SEO tools useful for every business enterprise.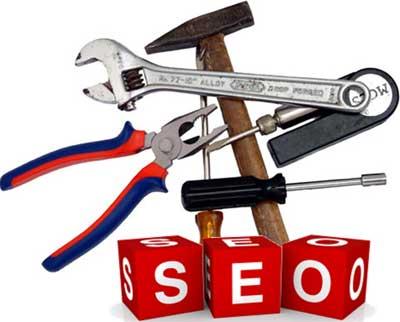 Benefits of Using SEO Software Platforms:
In huge organizations, there are thousands even millions of pages, keywords, sites to be optimized. This becomes a really complicated process which consumes maximum time. Adopting SEO Software platform will increase the efficiency and productivity thus saving the time and reducing the errors that take place in managing organic search campaigns.
Furthermore benefits are as follows:
Single interface and many tools: With Enterprise SEO tools, several tasks can be performed at the same time on a single system. Combining tasks, user permissions, reporting etc benefits are available to bigger SEO operations.
Efficient Management: With SEO Software, it is easy to get in built diagnostics that are valid for solving issues on international basis across various regions, languages, countries etc. Every single SEO issue is covered by these tools. Thus, making the SEO process easily manageable.
Stay up to date with search engine updates: As we know, Google keeps updating its algorithms on regular basis. In the same way, other search engines do. Now, every time it's impossible for organizations to stay updated.
With SEO software, it is easy to remain updated with changes in search engine's algorithms thus making it simple for organizations to alter SEO strategies as per the need.
Automated Reporting: We have seen data stuffed in excel sheets and manually updating them. This cannot be possible in large enterprises. So, for automatic updation a s well as data reporting in order to get fresh real time when needed, it is important to use SEO tools or any recommended SEO software.
Characteristics of SEO Platform:
The main characteristics of this Enterprise SEO are as follows:
Easy task and work flow management
Link acquisition and Analysis
Competitive Intelligence
International Search tracking
Keyword research and rankings.
ROI predictive analysis
Social signal publishing
API for third party data integration
Before opting for such SEO platforms, it is mandatory to know whether your company is in need of any SEO tools or not.
Wind Up:
Be connected, in next blog we will let you know how to identify the need of SEO tools in your firm. Till then stay in touch with well known SEO Agency in Melbourne, Platinum SEO for latest SEO updates.