When a person looks for a particular word on a search engine, the crawlers find the relevant details from websites and bring the specific websites to exposure. From the perspective of the site owners, it is vital to frame the right keywords.
When the searches made by eh users match the keywords in the websites, it becomes easier to gain exposure. Finding the right keyword is the key to success for all websites which can only be done by the professional experts of the industry having enough knowledge.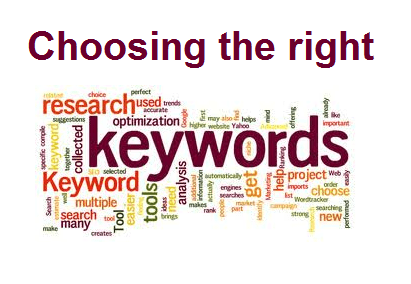 It means the website owners need to know what the users will be looking for.
Accordingly, the companies providing with excellent SEO services Adelaide frame the keywords and consequently, the search engines yield the results. However, not all the websites enjoy equal optimization when the searches are done in the search engines. The reason is not far to seek. First of all, the formation of the keywords needs to be done according to the tendency of the users to search.
People use different search phrases, and this means that one has to frame the keyword keeping the common goals at the back of the head.
Keyword research tools – To help find the right keywords.
The best option is to use the various keyword research tools to frame the right keyword. Otherwise, the searches made by the people and the keyword in the SEO develop a gap.
• Right keyword: You have to keep in mind that you have to attract the right kind of website visitors. It means one has to keep the needs and aptitudes of the people at the back the head. In this way, the SEO specialists need to get to the core of the search criteria of the users. At the end of the day, the success of a business rests a lot on the formation of the keyword.
• Low price: People needs to keep the economic efficiency at the back of the head. Some keywords have low price per click on Google Ad Words. Keeping this issue in mind, one has to frame the keywords.
• Rankings: The rankings in Google searches mean a lot for the website. The better the rankings, the more exposure the website will enjoy. To get proper rankings the perfectly crafted keywords are needed.
• Competitors: One needs to get in touch with the keywords used by the close competitors. It will allow the people who opt for the other brands to get search results related to his brand. So, there will be a lot of traffic on the website.
• Return: The keywords that will generate the right results on investment will lead to the greater success of the website.
So, when a company looks to get good rankings it has to rely on an excellent SEO service Adelaide. Choosing the keywords plays a vital role. In this context, Platinum SEO services is the website of a company which provides with high-grade SEO services.