With more and more companies entering the online world, it is getting really fierce for companies to survive and stay ahead in the market. SEO possibly is one of the best ways through which company can market themselves online and make an attempt to beat the competition. However, to ensure that best SEO services Adelaide is chosen it is equally important to opt for right SEO strategies while choosing the company. This way correct choice can be made and also good online ranking can be achieved. For companies to help on making the right choice of service providers, we have brought forth some of the best strategies to follow.
Choose a local SEO service provider
With advancements in communication technology, it has become possible to get connected with anyone based anywhere in the world. Considering the fact, you might be okay in selecting SEO Company which is based anywhere in the world. However, this might not be the right thing to do. The Internet along with bringing so many benefits has also opened doors for scammers and fraudsters, hence it is always advisable to meet your SEO provider in person and confirm that your choice is right and not a scam.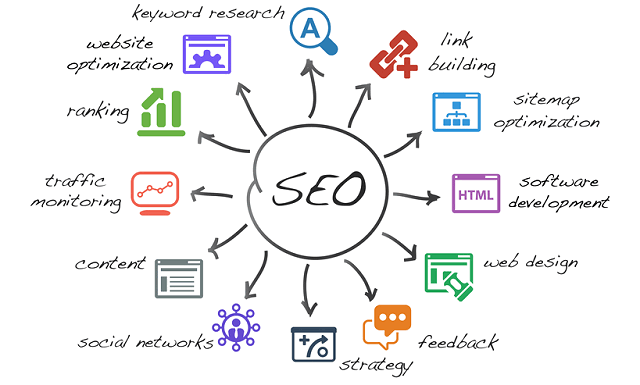 Avoid overseas outsourcing
Once you have been successful in finding a good local SEO service provider, make sure to inquire from them if they outsource any SEO work overseas. By choosing companies outsourcing services, there are chances that you are being charged more or are handed over the work which is of substandard quality. Hence it is important for companies to avoid companies outsourcing the work.
Customised SEO strategy
In order to achieve successful SEO strategy, it is important to undertake complete analysis and planning at every stage. There is no standardised approach which can be followed for SEO. While you are in the process of choosing SEO package to make sure to shortlist packages which meet your company needs and look for companies that are comfortable in providing you customised package suiting your requirement.
Demand progress reports
This is yet another important aspect which should be given due consideration while choosing SEO service provider. Progress reports are the must which will help you stay aware of the work done on your website. If in case your SEO is not sending you reports, you can be informed that they are doing nothing for upgrading your website or optimising it. For monthly progress reports you are receiving, make sure to review them to stay informed of the progress and how many business goals have been achieved till date.
Avoid cheap service providers
Make sure to keep in mind that quality SEO services are not offered at cheap prices. They are available between ranges of USD 750-5000, so stay prepared of paying the amount accordingly. If in case you are opting for a cheap SEO company, make sure to go through the tools and strategies used by them. There are chances that they are using inappropriate tools which might end you up paying high penalties or fines to Google.
Conclusion
Following strategies mentioned above can be of much help for businesses to make choice of best SEO services Adelaide. With so many companies available in town, it is wise to opt for Platinum SEO services. They have all the qualities of a good SEO service provider, which is going to bring utmost benefits to the business and can help them achieve good ranking online. Moreover, from their years of experience in the industry, a business can stay assured of achieving fruitful results in a short period of time.