With Meta data one can do surprising things for search engine optimization like as removing duplicate content, promoting the website in search engines. So, let's find how these tasks can be done with the help of meta data.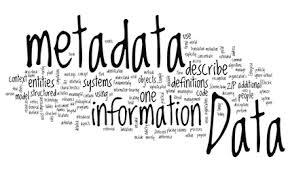 Tasks carried out to get more website traffic with the help of Meta data:
Removing duplicate content: Canonical tag directs to only one page having authoritative content from every URL which contains same content. Let's say you have four URLs for one category page.So, this is called duplicate content. In the field of search engine optimization; duplicate content reduces performance by dividing the amount of link authority which a page can have among multiple URLs.Canonical tags are those that instruct search engines to include the authoritative link into a single canonical URL without deleting the duplicate pages.Canonical tags are basically used for a particular URL that is authorized to receive all of the link authority from other duplicates and get ranked well in search results. This must be placed in the head section of all the pages.
Customers must be directed to the right URL and right country: Every search engine has a common goal that is to render accurate information to all of the visitors. This includes that the content must be targeted towards the perfect country as well as the language.If we talk about eCommerce websites then these must have multiple languages so that it can serve more than one country. Here, meta data can inform search engines as to what type of customers must be directed to which type of pages.Talking about different search engines; these support various standards for specifying the targeted language as well as region for every page. Talking about Bing; it uses very simple content in the meta tag that is included in every website page.On the other hand, Google has a more difficult method which is known as hreflang. Google uses a group of tags that indicates the country and the language for which one particular page is targeted.
Meta data for Mobile SEO: Mobile SEO is now the growing trend as most of the searches are carried out using mobile devices. Meta data for mobile data is different from that of normal desktop searches.The mobile viewport is necessary to display websites at the proper width for any device that is used by customers as opposed to display a tiny version of a full sized desktop website. Meta data is also critical when it is developed for different sites for different websites like as mobile or desktop. The tags that contain meta data like as meta description, meta title are very useful for search engines to identify the websites from the huge mass. Hence, these are very much important for mobile search success in Google.
Wind Up:
Meta data is really important to achieve SEO success. We are sure that this post will definitely help you to know the use of meta data to maximize the online success. For more such updates, stay tuned with Platinum SEO; SEO Company in Perth.