Are you going to create an application for the first time? For sure you have many questions. Is it worth to be developed? How will people understand about it? What is the purpose of that application? And much more..
These are some of the questions that people ask very often and the answers to these questions are of great help for fresh developers.
I have many ideas. Where to begin from?
Do not limit yourself only on one idea. Most of the successful entrepreneurs have made good progress with more ideas. Applications are like posting a music song. You will never know with what song you will get a success. You have to give time to every of your applications from 4 to 6 months after sharing and if base of users it's not increasing then you have to go for another idea.
You can also do a market research and know which one is more popular and then create an application that is in more demand.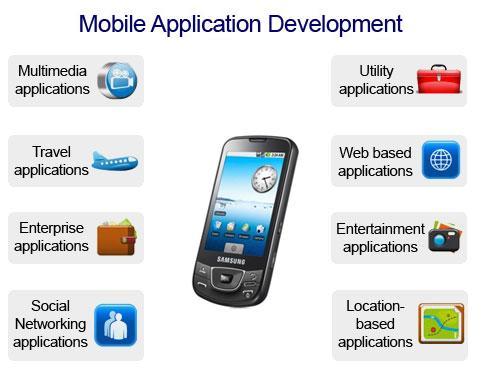 I have idea for application, but how to start?
You have to start with definition of your idea to sheet paper as clearly as possible. Search for tool for creating prototip on the internet and create detailed step to step (display to display) prototip for your application. Once you're clear with your requirements, you have to look for a company who can make a design for your application.
Are you supposed to develop application by yourself or hire mobile app developers from any firm?
Some of the most popular mobile applications are developed by expert developers including Ali BaBa Fabb.com, Digg, and Skype etc. When you are creating first phase of your product, keep costs low and try to get assistance from experts who can understand your requirements best.
The most important thing for you in that moment is to take care that your application must reach easily to the buyers. When you notice the real demand of your mobile application and if demand keeps growing, then you can develop applications on your own if you have good development knowledge or assign the task to any professional application developer.
Am I supposed to offer my application as free or sell it?
You can create a social networking app similar to Facebook or Twitter. The choice depends on you. If you wish to build a business, you must prepare a perfect strategy for the same before actually starting to develop it.
I made applications. Now what?
Products are not selling on their own. Optimized stores for applications is a place where you can sell your applications or you can keep it on Google Play store, Android App Store for free , and then once it is popular, you can even sell it to someone like Whatsapp was purchased by Face book.
Find market of your applications and become visible.
How to find market of my applications?
The best form for publicity for your application, how and for all business, is an article from third webpage. Critic from the technological bloggers, medium covering and good word must be recommended ways. Also you have to watch to ratings from your user to your application and work hard to clean all negative critics.

Wind Up:
Well, you can definitely develop mobile apps on your own but in case you need assistance then you can hire developers for mobile app from well known development company, Platinum SEO based in Melbourne – a one stop destination to get solution for every issue related to mobile app.