In an urge to improve your ranking and customers you have to find the right SEO agency that can fulfill all your needs in the substantial amount of time. Selecting between an SEO consultant and agency is a tricky task. An SEO consultant provides personalized services in only a specialized area whereas the SEO Company Australia apart from guiding also bestows you with remarkable resources to build your brand. Always try to hire an integrated agency so that you can save your precious time and energy rather wasted in dealing with different vendors.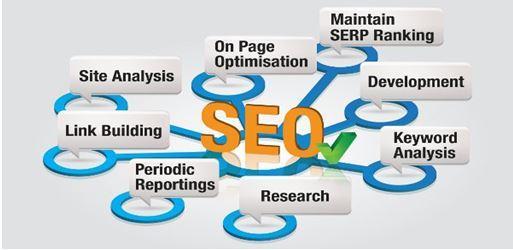 By selecting an integrated SEO company you can have 7 advantages:
1.   SEO Consultation:
Before hiring a company, tell your SEO strategy approach, analyze comprehensively what services and results you will get. SEO consultants as per your requirement of renovating your website or stronger online presence can formulate custom made arrangements.
2.   Website Development:
The fineness of selecting an SEO company is that at the end you are the boss. You can decide not only the changes but time as well. The changes can be made after your first meeting or after few months depends only on you. You can select a company to create a website from the basic level, or an exciting modification or simply for your regular SEO work.
3.   Complete SEO analysis/technical audit:
Before commencing, the professional of the company will analyze and note every perturbing point that can be improved for enhanced user experience and search ratings. Apart from eliminating every technical issue the company will also assemble an inventory of high search volume keywords and filter them throughout your website.
4.   on page optimization:
An experienced SEO company Australia team always inspects your site on regular basis to identify those pages that are not appealing the traffic. The company also gains access to recent stratagems to boost existing ranking and drag potential traffic.
5.   Create new content:
If your website regularly encompasses no fresh content then the chances to attract the crowd are ultra slim. A professional SEO company keeps on changing articles, blogs, and web pages on the monthly basis so that the Google based on the content you provide, will give you a chance to attain a higher ranking.
6.   Social media integration:
Incorporating social media into your SEO strategy can do wonders as it not only improve your ranking but it also provides you a chance to promote your business in an online world.
7.   Link building:
The qualified SEO strategy experts acknowledge the importance of link building in achieving the higher ranking. They integrate more links to your site so that your website can attain the higher rank.
Conclusion:
You cannot achieve higher ranking and qualified overnight, all you have to build a lasting SEO plan with evidently defined and quantifiable objective, landmarks, and aims. A professional SEO company can indeed help you in accomplishing your goals.
By taking the best SEO agency Australia, support of the Platinum SEO Services you can build the long-term relationship with highly experienced and ultra professional team that is qualified to take care of every problem of your SEO strategy.
Save