If we take a look back on SEO field, we can see many changes in this field. Also, there are noteworthy changes seen in Google's guidelines. So, today we are going to discuss some of the SEO tips that will be helpful to you in increasing your website traffic.
Let's move ahead with some of the useful SEO Tips that will assist you in maximizing your website traffic.
On Page SEO tips for 2015
Focus on a Single Keyword or Topic
Now, those days have ended when keyword stuffing was used as one of the ways to target audience. However, still you need to optimize your website pages around a single keyword and this keyword must appear in significant page component like as page title, heading, image alt text through all the pages.However, all your pages must be optimized keeping in mind human beings and not search engines.
Keywords are important but order is not important
Paid search services were announced by Google in 2014. Now, ad words consider the exact matches along with the similar keywords. It is most useful for organic search. So, now when you use any keyword, you can use its similar match as well.Let's say if you use the keyword "SEO expert" then it will give you the exact traffic as that of the word "SEO experts". This is possible with new strategy adopted by Google Adwords. A little spelling mistake will also give you the relevant search results.
Short, descriptive URL structure
URL is one of the important things that are used to identify the page rank and so your website URL is the prime component of the business. So, try to make your URL's as short as possible as well as relevant to the topic and keyword. Thus, make sure that your URL helps to categorize your website pages.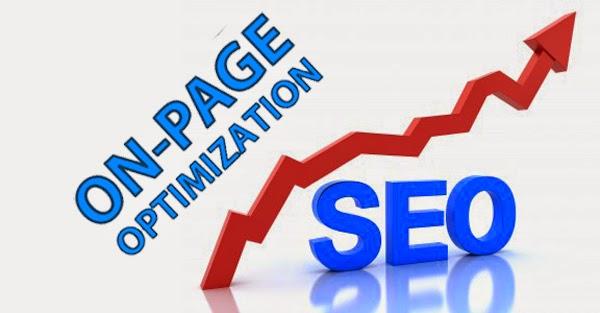 Optimizing Page Titles
Title tag is utilized by search engines to show the page results in search engines. With title tags, search engines and searchers can provide the relevant information about the page. The title tag contains the title of up to 50- 60 characters only.Try to keep the title tag up to 55 characters and it should be such interesting that people should get automatically attracted towards your website. Always keep the topic in the front of the title.
Make use of Image Alt Text
Never hide your heading tag in your image. Provide more options to search engines so that they can easily link your websites with relevant keywords available in your Image Alt attribute as well as the file name.
Increase Natural Links
Natural, quality inbound links are all time Google's favourite. These links serve as one of the main ranking factors. So, keep a constant check on these inbound links so that they grow continuously and inbound links arrive from quality websites.
Take Away
These On- page SEO tips will definitely be useful to improve your website's performance. Try them and see the results. For more such useful tips, stay in touch with Platinum SEO, one of the remarkable SEO Agencies Perth, Platinum SEO.