SEO is completely in the hands of Google and so we can see new techniques, replacements every time. Considering the keyword research, Google's keyword tool was replaced with Adwords- Keyword Planner. The former was easier to use however the later one can only be accessed if one has Adwords account. Really, a good way of maximizing the Adwords users!
This simple change, even though it looks simple, it's actually not has led to several changes in the way Google looks search results. The main focus of this search engine is on why people are searching for certain things and this is the area where entire SEO keyword research is focused.
Context: Adopted by Google and so must be adopted by everyone
Being an experienced search engine, Google very well understands the worth of context and how it really helps in enhancing keyword research. It shows how different words have different meanings. So, now this well known search engine "Google" can easily know the user's interest while it types two different words "in" and "at" for any search query.
Example
Searching for any SEO firm, if one types " SEO company in Melbourne" and SEO Company at Melbourne" then these two things have different context as well user intent and as a result, search results will be different.
And so whenever doing keyword research; it is important to understand the need of customers and add the words acc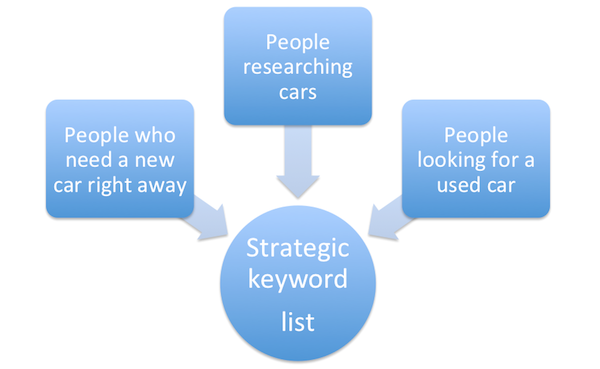 ordingly instead of just stuffing the exact keywords. Using exact keywords is an outdated method.
New Way for Keyword Research
The way keywords were found previously is different from what it is today. With a view to gain maximum visibility, it is important to understand the new way for keyword research. This can be easily done by knowing which content is more popular and what interests more to the customers as this will help to increase sales.
Four Useful steps for effective keyword research
Try to know the customer's personality By personality, we don't mean the outfit. We mean to say that it is important to have detailed information about customers like as who are they? What's their occupation? Their role in buying process as well as their reactions etc must be known.These questions will help to identify the customer's interest as soon as they type any keyword.
Know the reason for particular keyword selectionOnce we know our customers and can understand their situation then it is the time to identify their problem which they are trying to sort out by using keywords in the question.Which is the best place to visit in Australia? This shows that customer is unaware of the well known places and it wants to visit memorable places. Someone may also type: Ways to get rid of stress. This means the customer is in stressful situation and wants the solution to get away from the problem.Every single question leads to a deeper insight of what's going in the minds of customer and what problem actually they are facing and so search engines provide answers that mostly focus on the context, i.e. results that can solve the customer's problem.

Being an online business owner, it is recommended to focus more on topics and people rather than keywords and rankings. The content must be a part of relevant topic and category so that Google can easily identify whether your website will be able to solve customer's problem or not.
Wind Up
As per modern keyword research technique, an efficient way to improve SEO keyword strategy and get the right content to the right customers is to use real words that customers actually use to ask questions. In short, words of customers are your actual keywords.
With this new keyword research approach, we are sure that there will be a need of some assistance in the beginning to select appropriate keywords. This assistance can be easily provided by Platinum SEO, provider of cost effective SEO Packages of Adelaide.