Having audience that believes you; pride moment for any business. For every business, it is necessary to know what its audience wants and based on this demand only, perfect strategies can be developed.
Here, in today's blog post; we will see how Audience Insight must be related with the SEO Strategy so as to enhance business volume. So, let's start: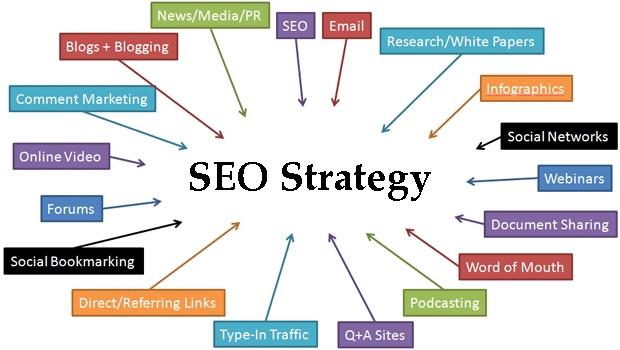 Relating Audience Insight with SEO Strategy:
Making the combination of first party data from the website with the third party data collected from other sources in order to have a complete view of your visitors is known as Audience enrichment and at present almost every enterprise level business is discussing about this.
This can be seen clearly from different programmatic channels. If we consider Facebook (from where one can easily get Audience data) then its data suggests that it generates maximum revenue as well as people spend maximum via mobile devices.
It is a common strategy to pay for third party audience data within paid social channels. However, most of them then fail to make the best use of this audience data to expand other digital marketing channels.
So, how exactly can marketers match their objectives with the audience data and get incorporated in this combination? Strategies developed keeping in mind the audience are sure to boost your marketing efforts.
Failing to opt for this can leave marketers behind. As a result, every SEO Professional has to close this gap.
Understand your audience to know their behaviour:
Some years back, it was almost impossible to know what audience wants and how this demand can be fulfilled. A lot of research between audience actions and business strategy was conducted to create strategies that match their behaviour.
But, if we talk about today then we can see there are various innumerable ways to understand the audience, study their actions and know their behaviour. With machine learning, one can easily build one's own data analysis and identify the solution on their own.
Once the data analysis is done then looking over the action history; necessary changes can be made to the strategy from the conclusions derived as this will help to find the real time value of a customer.
How to match audience data and Mobile SEO data?
In order to have a SEO strategy aligned with audience data, different experiments can be carried out using A/B tests. These tests help to understand where actually the visitor clicks and who that visitor is.
It may be the same person who is following you everywhere on Facebook, LinkedIn etc. It can be the same person who likes or keeps himself/herself updated about your regular business updates.
This makes it easy to identify the necessary changes that must be made to the content which boosts utility and ease of use. Further, title and meta tags are also to be optimized to have main focus on features, advantages and benefits for their next touch point with the use of generic mobile voice search.
Here are some tips that can help you to connect with the audience via a perfect SEO strategy:
Need of a platform that accepts tweaked HTML information for mobile, desktop and tablet.
Further, the data must be analyzed within the SEO realm through audience led tools such as Google Search Console.
Through this, one can understand the value of those customers who just click your link but never check your listings.
If we use this data with multichannel conversion path that has many touch points then it is easy to find how viewing at the current rank data is not enough while examining audience engagement against their expectation from their followers.
In the near future, many business firms will have such data stacks having several audience enrichment data sources and for every search marketer this will make much easier to create an audience oriented SEO Strategy.
Conclusion:  Would you like to be one of the business firms that will connect audience insight with its SEO strategy? Then you can get in touch with well known SEO experts Melbourne.
Here, you can get the SEO strategy developed based on the activities of your audience and this will make it easier for you to have faster results.