Local search is very important as most people love to get the services from any firm that is near to their residence or office and hence most people rely highly on local search results. Previously, these search results were easily found with the help of location search filter.
But, after its removal in November 2015 by Google, it has become somewhat difficult to find the results for any location. Here, we will show you how this can be made easy: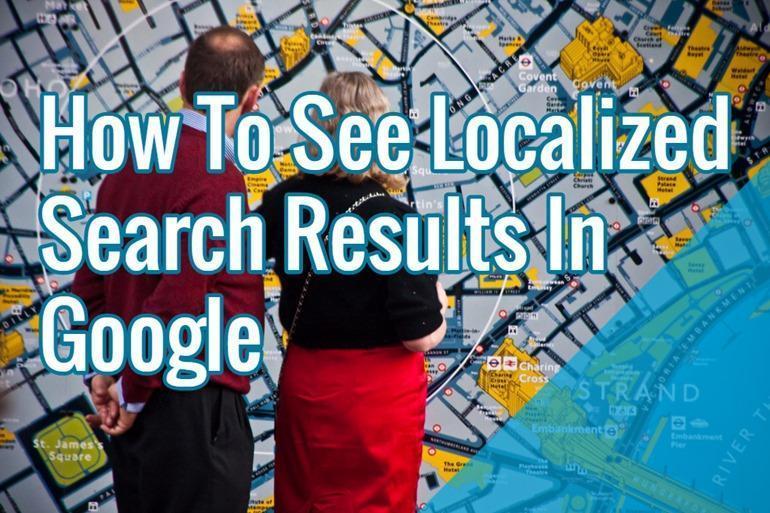 A word from Google:
According to Google, the location filter had very less usage hence it was removed and this was replaced by the option "Change Google's Search Location". But has this option really solved the problem? No, it hasn't.
But here are the four ways through which one can easily find localized search results:
a)    Google Ad Preview: This is basically developed for Google Adwords users however whether you are logged in or not or irrespective of having an account with Adwords, you can use this.
This is one of the easiest and the most accurate way to carry out a search from a different location other than your own and that too on different devices, languages, and countries.
b)    ISearchfrom.com: Another method is to use the website www.isearchfrom.com. It is very similar to Google's Ad Preview tool but has few additional search parameters such as Safe Search settings.
c)    Google Chrome's Location Emulation Feature: Google Chrome's Developer tools have a feature which allows you to follow any latitude or longitude. This can be done as follows:
–    Go to Chrome Browser.
–    Use " Ctrl + Shift+ I" to open Developer Tools
–    Click "Console" and choose "Emulation" tab. In case you don't find it there, then press the Esc Key and it will appear.
–    Select "Sensors" within Emulation tab's navigation.
–    Click on "Emulate Geolocation Coordinates".
–    Find the latitude and longitude of the location you wish to view.
–    Copy & Paste the latitude & longitude in "Emulate Geo-location Coordinates" boxes.
–    Submit your query on Google.com to get the results which match those that you get even if you are in the same locality.
d)    Use Search Parameter "& near=": If you want to find the search results near a certain location then adding this parameter "&near=cityname" to the query will give you desired results.
"city name"= Type your desired location name.
E.g:  If you want to find skin care clinics in Melbourne then you can search this like "Skin care clinics" and in the URL add" &near=Melbourne" or any particular city name of Melbourne and you will get the desired results.
With these four amazing ways, you can easily find local search results but yes for every option you use, organic search results will vary i.e. they will be different when searched via Google Ad Preview, completely different when found via Emulation and also & near search parameters.
Conclusion: So, if you really think these methods serve your purpose you can definitely use them. Among all of the listed above, it seems that Google Adwords is the most accurate and the easiest option and yes if you have any other method to share then feel free to do so.
Hope this blog post has provided you something informative. Stay in touch with SEO Agency Melbourne, for more such tips and how-to guides related to SEO.