Now since people have a magnanimous knowledge about SEO, they are amalgamating SEO services on their businesses in order to get maximum benefits from it. However, while doing SEO you should abide by certain guidelines, else your site will not only get less web traffic but also the bad SEO practices will diminish your website ranking. Therefore, bad SEO is not any new-fangled concept and yes, it will certainly demolish the ranking of your website. Now, let us keep our focus on Bad SEO.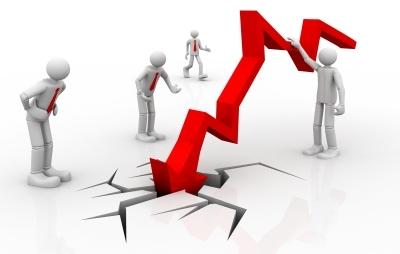 What is a Bad SEO?
Basically, SEO practices that are unscrupulous hackneyed and beyond the boundaries of Goole webmaster guidelines are regarded as Bad SEO. While the prime motto of SEO is about optimizing your website for search engines, a bad SEO can create a negative impact on search results.
Below, we are depicting some of the points that you need to remember while implementing SEO strategies and most importantly you should try to discard these things if you want to uplift your SEO rankings.
Duplicate Content: If you are able to publish some high quality, authentic and original content for your website, then this will make a positive impact on SEO and search engine rankings. Moreover, consistently publishing or updating content also uplifts the trust between the company and its customers. If search engines already have the similar content in their index, there is obviously no reason to index your web page since there is nothing new and fresh content.
Keyword stuffing- If your website is jam-packed with several keywords, then that will undoubtedly destroy your website ranking. Unnecessarily, repeating the same keywords repeatedly is a very bad SEO practice.
Guests posting for links- Guests posting is a pivotal factor by which you can enhance your site rank in search engine. However, if it is done in an inappropriate way, then it may degrade your rankings.
Inferior quality guest posts- Publishing latest and fresh contents on a certain interval is always a healthy SEO practice but it is also mandatory to keep the balance between contents that are incorporated into the website and the content that are offered to the website in exchange for a link in the author's bio.
Too many ads- Google certainly penalizes those websites that contain many ads above the part of a page, which is visible without scrolling.
Buying links- You need to put a lot of strenuous efforts to design a website or blog. Lots of hard work is needed to create the content and get those valuable natural backlinks. Instead of doing that, if you prefer to buy links then this may cause huge failure in your rank.
If webmaster tool is not properly used- Google invented the webmaster toolsso that you can verify certain things like bad links, duplicate titles and description. However, if you are unable to use Webmaster tool properly, then it will destroy the website ranking.
Adelaide is one of the technologically sound cities in Australia. Here you can discover many companies, which provides SEO web designing in Adelaide. Platinum SEO Services is one of the pre-eminent companies in Adelaide that offers some of the best SEO web design in Adelaide. If you are looking for a SEO service providing company, then Platinum SEO Services will be the foremost choice for you because they have already established themselves as one of the premium companies in SEO web designing in Adelaide.
Save
Save