Search engine optimisation is a constant race in which most companies struggle to maintain their search engine ranking results. In order to win this tough race, you need to continuously improve your website and stay ahead of the competition. For companies to progress in the market and beat competition they are advised to follow tips mentioned below.
Focus on content creation
No matter which business you are working on and what you are selling, you must focus on creating content for your website. When it comes to digital marketing, you must always plan to create quality website content. The addition of fresh content to your website makes it more appealing and also attracts search engines. With the help of quality content, you can also increase the number of backlinks to your website and lead to immense viral sharing. This also helps in improving SEO. Creating fresh, original and creative content is a win-win situation for any website. If you are looking to stay ahead in competition then it is the right time to invest in affordable SEO services Australia. Companies like Platinum SEO Services can help create fresh, original and creative blog posts, thereby popularising your website in the market.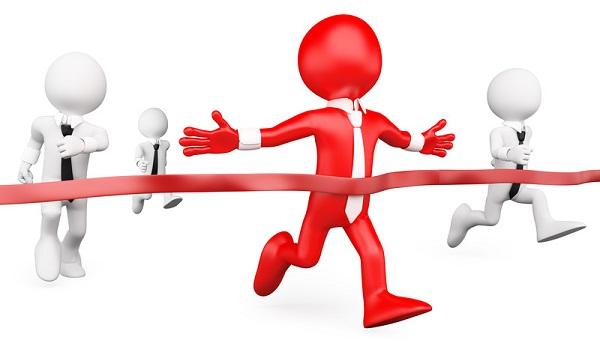 Plan your keyword target
Just like creating fresh content is important, at the same time it is also important to pay attention to the use of keywords that you are targeting. Just because you have reached the top ranking position in Google doesn't mean that the same keyword shall help you achieve top ranking always. It is a known fact in SEO that keyword placement plays a key role and helps to increase your demand, which is why users should concentrate on using the right set of keywords and should also keep on updating it as per the demand of market and users.
Stay ahead of SEO news
SEO is all about changing the environment, especially for companies who are dependent on it for their online marketing and recognition. Companies using SEO should focus on new techniques to stay ahead in the market and give tough competition to competitors. Along with this, due efforts must be taken to stay updated with any changes made in the market, after all this can help the company to stay firm in the market and lose any chance of falling apart.
Monitor your competitors' backlink
One should keep a close eye on the changes made in their competitors' backlinks. One should not forget that the best SEO technique is never completely organised or publicised. Hence, scrutinising your competitors can greatly help you understand new methods and implement it in your working methods. This can really enhance the quality of your website and enable you to identify customers or potential partners in the market.
Conclusion
Close monitoring of onsite optimisation process and focusing on SEO activity performed by competitors, both play an important role in SEO. However to ensure that such steps are carried out efficiently, hiring affordable SEO services Australia is one of the best decisions to take. Approaching companies like Platinum SEO services can help you stay updated in terms of content quality and keyword and also be of much assistance to give tough competition to competitors already existing in the market.