If you are doing things in the right way but still not getting desired results from SEO then it is important to identify the key steps that can influence Google's traffic towards your website. From the term SEO hacks, we often think that creating links and stuffing keywords can influence Google's Algorithm but this is not true. Your website content should be relevant to Google's mission i.e. "To organise the world's information and make it universally accessible and useful". To begin with, one should work to identify Google's mission and how your website content can be related to optimising your Google rankings.  Let's take a look at the simple process and steps that can help you influence Google SEO and increase organic traffic to your website.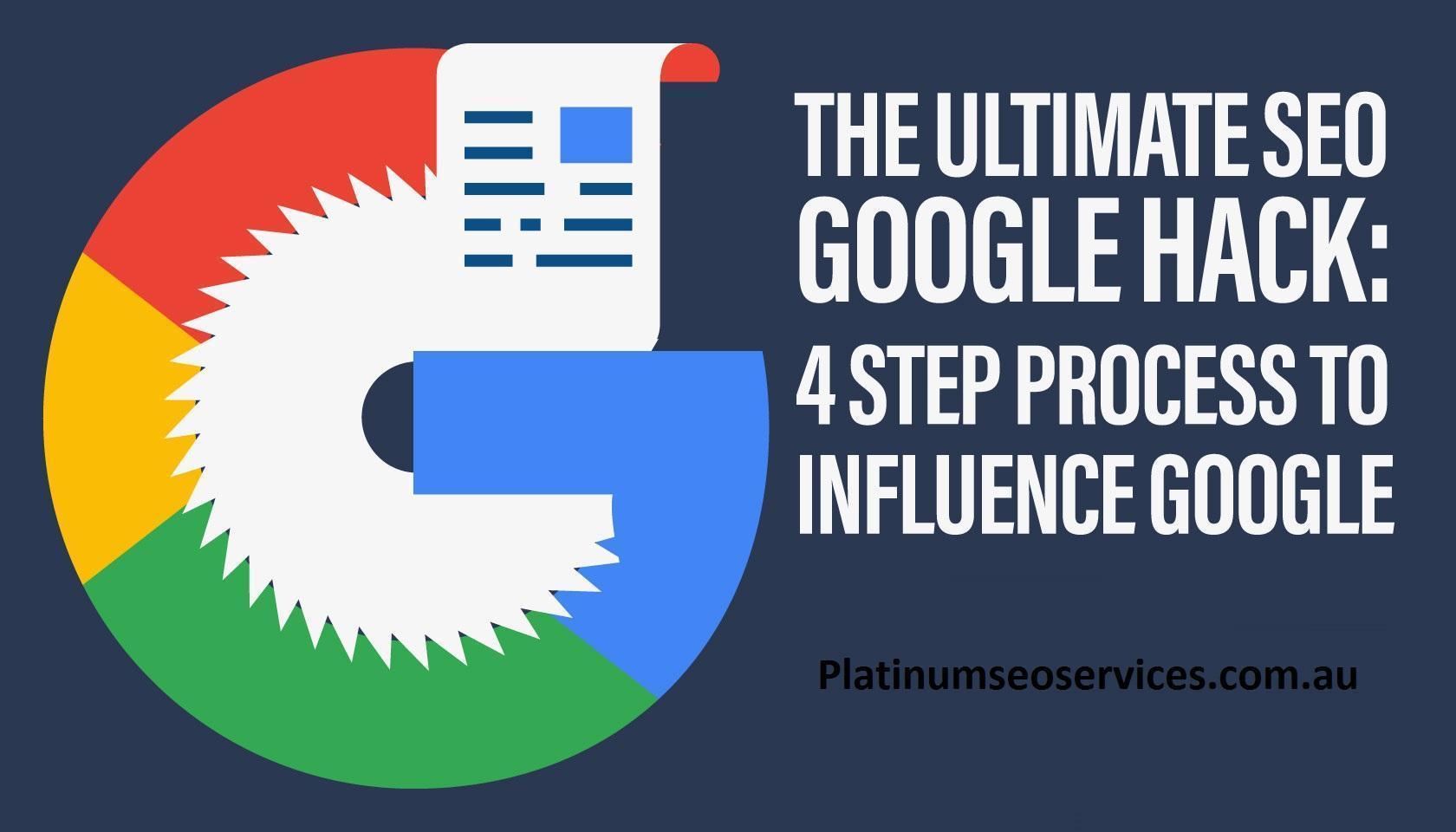 Create relevant message for your website
In Order to create a relevant message, you need to follow below simple steps
What tangible values do customer experience and how they feel about those experiences?
Discover the business you are providing and explain it in detail.
What problems or services your website provides and what are the key things that your company or business can provide?
Align yourself with Google's E.A.T principles
Google evaluates each content on the basis of its E (Expertise), A (Authoritativeness) and T (Trustworthiness).
Expertise: Does your website demonstrates expertise in solving problem, meeting needs of customers and fulfilling expectations of people with content
Authoritativeness: Are you able to influence the online audience and your content linking is of value or not?
Trustworthiness: Is your website providing accurate information, protecting visitor information, secured and not engaged in unethical terms?
Create action-oriented content
According to recent online researches, it's been found that most people don't click on online content because of arousal, fear, curiosity and need. Most people limit their readability to highlights and headlines only because they are not too curious to read full-length content. Therefore it becomes more important for website owners to create relevant content on their website that focusses on action-oriented speech. Hence company must identify their topic, research about the content, discover keywords and add them to the content along with emotion or action oriented lines to make it more engaging and interesting. It is important to bring out the reason for people to click through the headlines, so efforts should be taken to make the content inspiring and interesting. If you are not able to understand this requirement then it is important to hire SEO Brisbane Company that can devise your online web content and attract more visitors or traffic to your website.
Have a clear message
Are you able to align your business holistically according to the customer requirement and able to provide clear and audience focused message? Once these facts are understood, it can help you create relevant content that is powerful and adjustable according to Google's requirement.
Conclusion
Above are some of the easy SEO hacks that can divert Google's traffic to your website. All, you need to do is create relevant content and stay updated with Google's principles and best practices. If you are looking to create more powerful and adjustable content according to desired target audience then you can also opt to take services from popular SEO Brisbane Company – Platinum SEO and see your business grow exponentially with more traffic from Google.