If you are dealing with multiple social media accounts then you must feel it difficult to be on there for 24 hours so in that case you must need to take help from social media management tools. These tools actually help to bring all your social media account under on dashboard so you can check, collaborates all your accounts on social media from one location. Buffer, social sprout, social Oomph are just the best tools for managing your social media networks.
However, there are some problems with these tools also as these tools are really expensive so if your budget is tight then it will be a problem for you. There are few stools which actually cannot create content, track your visitors list and find out how many of them has turned into leads or find out which keyword is the best for market.
But there are many free tools to help your social media accounts and these tools actually manage, monitor and can develop content for your profile.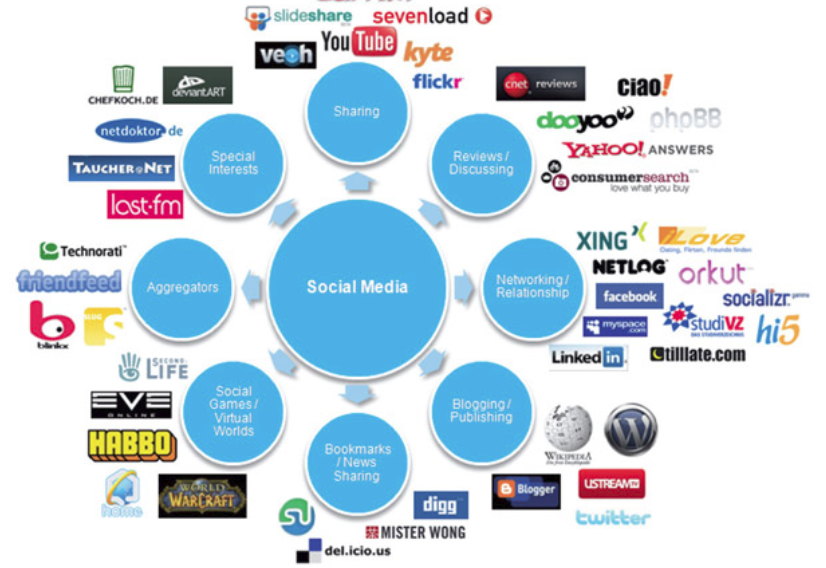 Social mention:

You should definitely try social mention as social media tools. Social mention only monitors some social media properties such as Twitter, Facebook, YouTube and some other 80 social media sites. You will also get email alerts on daily basis. It has amazing features such as –Strength, sentiment, passion and reach.

IceRocket:

Icerocket is another free tool that helps to monitor particular keywords. In earlier time it was only used by bloggers when the real time search engine just launched in 2004. Now Icerocket helps to experience with Facebook and Twitter.

Addictomatic:

It is another great tool that can be applied to check the reputation of your brand. It is a discovery platform that helps to search Google, twitter, wordpress, Bing, YouTube in order to check the latest blog posts, images, videos or news based on the keywords.

SumAll

It is very different than the other social media tools. Basically sumAll is made for the small business owners. It not only helps you to monitor the heavy sites of social media like Instagram, twitter and Facebook. It also help you to get connected with Google analytics and Paypal.

Google Analytics

Google analytics are the best for those who have their own website. It is one of the best tools especially for the marketers. It has a huge resorces to offer. By using it you can actually access the profiles of your consumers and check what devices they use.

Facebook Insights

If you have to try marketing on Facebook then this is the best thing for you. Now Facebook has offered some changes to display the updates. You really need to be conscious about the competition as well as the investment of advertising of Facebook. So, for marketing on Facebook try to use Facebook Insights.

TweetDeck

TweetDeck is one of the best tools for the twitter users available on the block. You will get some amazing features from it like customized searches, keep updated, scheduling tweets etc. you can also keep track on latest events, hastags and view the profiles of other people on Twitter.
Wind Up:
There are many more such tools available that will help you to manage multiple social media tools at once. Learn how to use these and get your business benefited more from as many social networks as possible. Stay in touch with platinum SEO, a well known SEO Services provider in Adelaide to get more details about latest SMO tools.