The demand for SEO services is becoming crucial for business success and growth. If you are a business owner, then you must be aware about the different internet marketing blogs. It is difficult to tell what the big trends and best practices are and this might make you miss out the game changers. In such a scenario, the best thing to opt for is local SEO.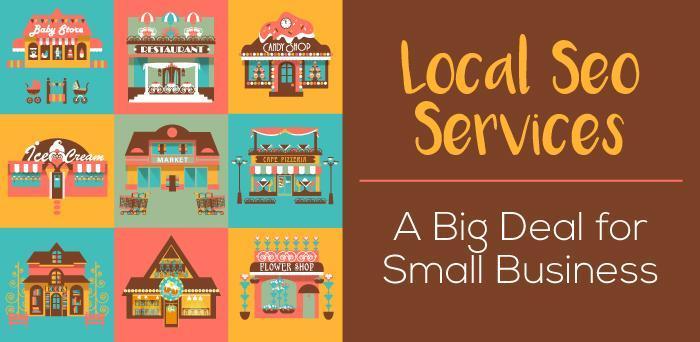 About Local SEO
Local SEO refers to optimizing your website for organic queries in search engines where the intent of online customer is to search out for local information. Local SEO also includes page rankings in search engine results that are outside the local listings. Google search engine has a pack of geo-qualifiers that enables providing search results specific to an area. Not every search passes through these geo-qualifiers but if an internet user searches for a particular area then it goes through geo-qualifiers to filter out local results. Companies working for local SEO Sydney are working dedicatedly to provide local SEO services and can thus be hired for enhancing search engine ranking.
Gives your business "Home field advantage"
It is a known fact that many people search for local products and services more sometimes compared to outside town. This is well evident in the way the geographic search is performed in Google and the type of searches they enter. Instead of turning to the yellow pages and print ads, people prefer using smartphones to find nearby vendors. Hence, in order to help find what they are looking for; Google has started matching search results to local results. So if you type in the search engine about specific product and services then it will automatically boost your search visibility with available service providers nearby. With the help of local SEO service, you can gather a lot of local information and use it in your best interest.
An Incredible way to Get Started with Local Search Engine Optimization
Traditional elements of local SEO like inbound links and fresh content will help you get more visibility to local buyers. Companies while adding fresh content or links should also provide adequate information about the location and how well they can serve customer needs in a specific place. Such aspects can really enhance ranking of the website. For users to effectively conduct a local search they can get the process started by adding a few clues about their location. For example, they can type the city or area information or enable Google Map while searching for particular information, enabling them filter out information based on locality.
Local results can help resolve customer problems
Location related search contributes to 14% of Google searches, which clearly means local SEO is becoming a big deal these days and plays a huge part of your online success. More than 3 billion Google searches are performed in a day and you need to be online to be found by consumers. Hence companies willing to market themselves online, can opt for professional SEO services and increase their customer base in the online market. Because of the startup effort involved and low cost, local buyers tend to be more loyal. Thus, local SEO efforts can help in increasing your online reputation and get enough subscribers or local customers for you.
Conclusion
Thus, the benefits of local SEO services can lead to increased sales and profitability for a business. So, if you are looking for best local SEO Sydney services you will be served with quite a lot of options to choose from. Platinum SEO services out of all the companies, is one of the best choices to make. They have been since long, known for their SEO services, and effective results achieved from it.