What do you dream as an online startup? A boom in the sale of the internet market?
Every person who is related to your business should know you as a dependable and not someone who is unethical and clumsy towards success. Black hat SEO techniques by the SEO experts Sydney are shortcuts used by startups to grow quickly. However, as fast they grow, they fall also.
Everyone wants success, and there is nothing as viable as the black hat SEO. Now the search engine has been hunting down black hat SEO techniques. It is evident that black hat SEO techniques will make things worse.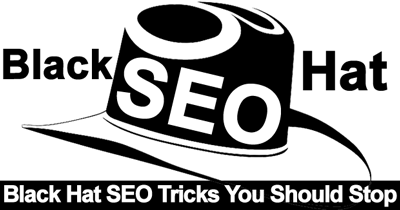 Black hat SEO techniques that can kill your growth:
•   Cloaking
This method helps you to earn traffic through deception. It provides different content or URL to visitors than to the search engine spider. Google deploys bots for scanning your site and validating information provided for indexing. You are considered to do cloaking when you display two different pages to search engine spider and visitors who click on the link from SERPs. The technique helps in absorbing many visitors. Search engines do not like deceptive approach to your site, and it would be de- indexed overnight if cloaking is detected.
•   Doorway or Gateway pages
These are stuffed, messed and keywords rich pages with a weak value proposition. It does not contain valid, valuable and useful information. These have rich keywords that draw visitors and send them to another page. You send traffic from particular pages and find an entire domain being de- indexed and penalized in the end.
•   Paid links
Link building is essential for ranking on search engine. It is not a straight process and requires lots of work, efforts and quality. The site owners do not bother about the quality of content and put anchor text and link up the desired content. It influences rankings of your site in a much-unsolicited way and is considered the most used black hat SEO technique. SEO expert's Sydney suggest that if it is detected, it will cause de- indexing, lowering page rank and pushing backward to search result and cutting overall traffic.
•   Tiny text and hidden links
This technique enables you to put obscure text and links at the bottom of any page or where text or links are visually untraceable. Same color as the background is over text or links. You may stuff keywords that visitors would not like to see. The hidden content may not be included in your objective and may be placed for personal gains.
•   Duplicate content
It is a form of stealing or theft. You copy someone's writing and put it on your site with your specific keywords. It may not be a complete match but would look somewhat similar. You may copy any part of blog, content, quotation or any information that is valuable to the users and is not considered as spam by Google. However, it would hamper your reputation in the public.
Do not risk your potential for short-term growth. SEO experts Sydney has explained about the effects of using black hat SEO techniques and how it should be prevented. Keep your SEO as clean as possible by availing the Platinum SEO services.