SEO is considered as the prime tool to achieve business goals. One of the useful aspects that must be considered while meeting the goals is to know about your competition. These are the ways where an SEO Service provider will help you to stay ahead of the competition.
If we deeply think about SEO; then we can say find that there are several myths in the market related to SEO and its service providers. Certain myths are easily accepted by online digital marketers and they consider it to be true.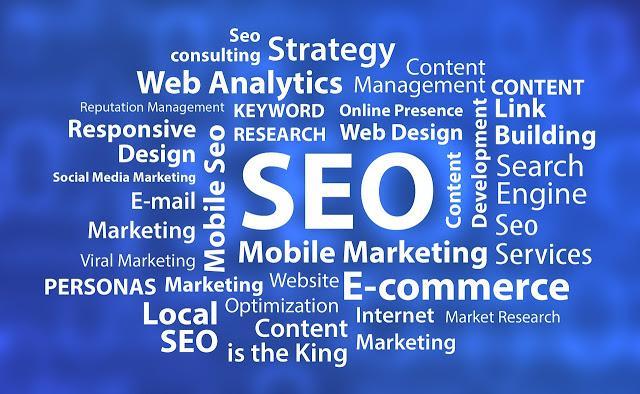 Among these, one is return on investment; it is the basic factor to be considered; most of the web masters don't even consider these myths and hence they keep searching for the best SEO Company to work with and which can help them to get more revenue out of their online business.
Let's take a look at some of the myths for SEO Company which have spread in the market like flu:
Top Rankings are sure to be achieved by Best SEO Company: We can see many SEO firms promising top rankings for their clients and based on this, they convince clients to take services from them.There are certain online marketers who think that if you hire top SEO Company then it will easily help you to achieve top rankings in Google search results. However, this is not the truth.

The truth is rankings directly depend on search engines. They are ones that decide which website should be ranked first and which ones should be placed in the last pages of search results.

This is done by checking their content quality as well as usability and how much users are satisfied using that website. In short, we can say that user experience and qualitative content are the two main pillars that decide the rankings of any website.

So, if any agency is offering you a perfect content strategy as well as ways to boost user experience then they certainly can help you to achieve the top ranking or by any means this is not possible.

Platinum SEO; a well known SEO in Melbourne is one such firm that can help you to have quality content as well as will show you ways to enhance website's user experience. So, next time you think of finding any agency; you must look at their past record and don't just trust the promises that they make.

Top Rankings Don't Last Forever: The biggest myth that everyone dreams of and is also promised by most of the SEO firms. We all know that Google keeps on changing its algorithms and hence rankings keep on fluctuating.So, if you really want to remain at the top forever then it is mandatory to understand all of the Google algorithms, trace their basic aspects and then prepare the SEO strategy accordingly so that no matter whatever change comes in search algorithms ; your site remains at the top.

A good technique, isn't it? However, the entire hard-work is in understanding as well as analyzing Google search algorithm and then frame a plan that actually suits your business as well as meets the search engine guidelines.

Hence, if you find any SEO firm which can do this for you then that is the right place for you to outsource your SEO Projects.

Page Ranks and SERP Rankings increase with Inbound links: Most of the SEO Companies are still unable to understand the quality of inbound links. There are some SEO Providers who develop links without knowing their quality.But most of the search engines give priority to their quality not quantity. Hence, if you wish to hire an SEO agency then make sure that they give priority to more links from reputed as well as relevant quality sites.

Avoid any spammy link building technique if you wish to avoid penalty by the search engines.

More Traffic leads to more conversion rates: There are several SEO Experts who believe that increase in traffic leads to increase in conversion rates. But this is not true always; there are firms that promise you to provide an increase in traffic.However, this should be industry related traffic. Firms are often confused with high rankings as well as increase in traffic; these are two different concepts. We have seen many websites that have traffic in abundance but they don't get more customers.

The reason not all those who visit your website get actually converted. So, what is important is to make such plans where you are able to get most of the traffic converted.

Conversion Rates can never be guaranteed: Now, conversion rates solely depend on the type of SEO strategies used by you to boost them. This means if you choose a firm that strictly adheres to the Google's guidelines then you can easily achieve the determined conversion rates.Hence, it is necessary for you to have a firm that makes well planned strategies so that you can easily work with them and get the desired conversions or make efforts to achieve them.
Wind Up:
Hence, before hiring any SEO firm it is mandatory to clear all of the myths due to which several business owners fail to choose the right firm and get stuck with the wrong ones.
So, next time when you go for any SEO Company; keep in mind these myths and make sure to select the one that adheres to all your needs as well as is away from all these myths.
For more such details, stay tuned with us.