A website's user experience has a significant importance and it reveals the way users view your brand. If your website is slow and sloppy then consumers will see your business as slow and sloppy and if your website is fast then consumers will consider your business as fast moving with proper space and regular updates.
Very soon, we will move from 2015 to 2016 and hence here you will have to put a lot in enhancing your website's user experience because it is the prime factor that plays an important role in building your site's image.
So, let's take a look at the things which must be considered in improving the UX of any website:
UX and consumer experience: At first, it may seem strange that something simple as a website can leave a deep impression about your business in the minds of people. It directly affects the customer experience with your brand.
In a marketplace that is ruled by internet marketing and eCommerce; a business website often leaves a first and last impression on the consumers.
Studies have shown that users quickly develop an opinion about the brand once they take a look at the website of that particular brand. Hence, it is in your hands to create a long lasting first impression or bad impression of your brand in the minds of viewers.
After all, everything is based on the website.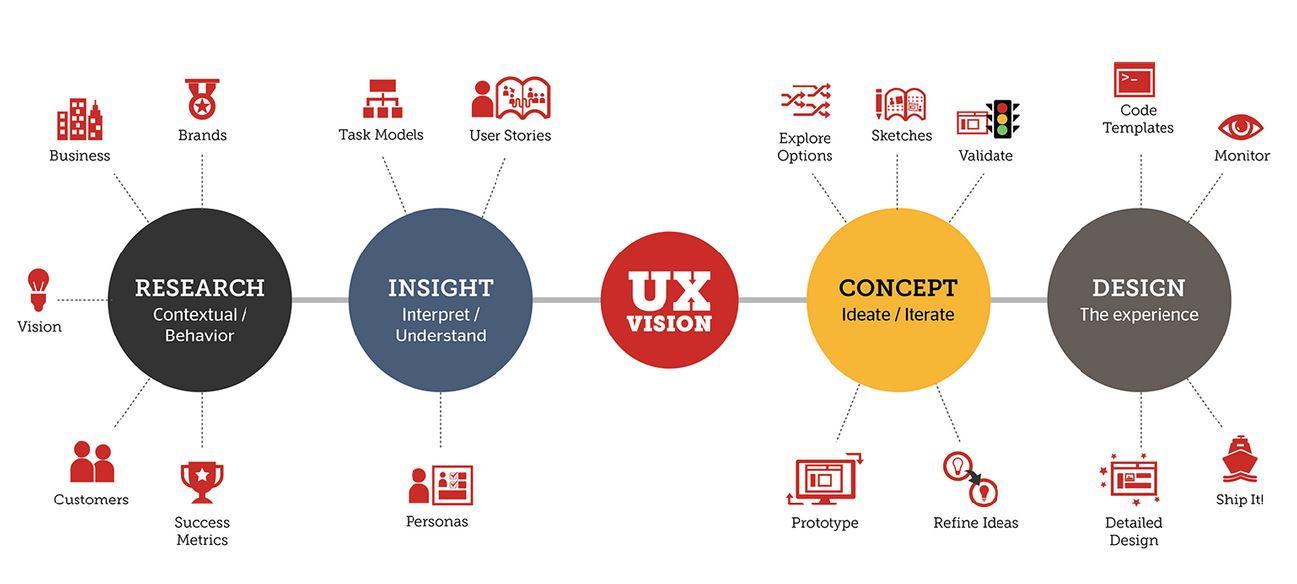 Here's how you can enhance the user experience:
There are businesses who are very well aware about the fact that their websites are not developed properly and there are some who keep on constantly improving their sites irrespective of the category they fall in.
So, from now on when you think of getting a website developed then keep these things in mind. Yes, you can also guide someone who is going to get the business website developed:
Page Loading Time: It seems like website and its page loading time are the two sides of same coin. Yes, it is true; just go through n number of articles related to website design; everywhere you will find page loading time as the main factor.

The time taken by any website to get loaded is its page loading time which is an important aspect to be considered while developing one for business. It is an element that contributes highly towards the conversion rates.

It can either frustrate your customers or make them happy. I have seen some websites which include various loading symbols. I think this is done to keep customers glued to the site till the time it gets loaded.

Friends, viewers are here to view your site and know about your business and not to see your loading symbols. So, keep in mind that the fast your website loads the fast your audience will grow.

As per the standards, a website page must get loaded within 3 to 5 seconds; delay will increase the bounce rate. So, get in touch with such designers who have complete knowledge about developing responsive websites that load quickly.

Improve your website's security: Yes, previously also website security was important but as much as it is today. Now days, cyber attacks have increased to an extent and small businesses are targeted the most.

As a result, it is necessary to have high network protection for your site. If you wish to protect your users' information and keep data confidential then it is necessary to keep evaluating your processes.

This can be done easily by reducing the number of admin accounts which have access to your website and it is advisable to make use of two factor authentication as and when needed.

The one who accesses the website must understand and follow certain rules for using emails as well as visiting websites and also using social media.

Keep the Layout Clean and Simple: A very useful tip is to design a very simple layout. This is one of the aspects followed by modern websites. This means the entire website must include simple text and convey more with the use of fewer words.

Opt for lustrous graphics which will help you to boost your brand's identity and allow you to converse properly with customers. Some things that are as sketchy as design tweaks can easily enhance the customer experience with the brand.
Wind Up:
The summary of this blog post is not to underestimate the value of your website's user experience because believe it or not but it has a long lasting impact on the overall experience of the customers with your brand.
One can do everything possible to increase your customer service in terms of better call management, quick response, fast shipping and widely useful return policies. Good website user experience has much more valuable in today's consumer marketplace that is entirely based on internet.
So, what are you waiting for? Get in touch with one of the well known responsive web design developers in Melbourne, Platinum SEO and get your website developed as per the trends so as to offer perfect user experience to your customers.