Content marketing is considered to be an alternative to search engine optimization. It is possible to create content and market your product but to achieve successful results it is important to use the services of search engine optimization. It is a technique using which website ranking can be improved. The first step towards SEO is creating website content using a specified set of keywords. By performing such activities ranking of a website is increased and it becomes more visible to the users working on the internet.
About content marketing
Content marketing is one of the most popular ways using which quality content is created and provided to the users. Furthermore, it has also emerged as a way in which customers can be educated and encouraged to buy specific product or services. Both SEO and content marketing go hand in hand, and herein the ultimate aim is to ensure quality content is provided to the customers that are suitable to their requirement and expectations.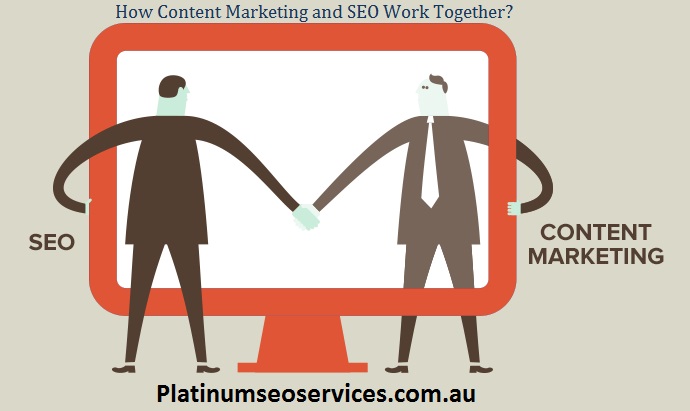 Key Differences between SEO and Content Marketing
Both SEO and content marketing are termed to be similar but both the disciplines are having some differences between each other. SEO is narrow and technical in nature while content marketing is a broader term and uses a holistic approach. It is important to use Melbourne SEO agency when you want to implement content marketing plans and set the campaign. Many experts believe that content marketing has completely changed especially when SEO is used along with it. However, both the areas are different and they work in a unique manner.
SEO and Content Marketing Converge
Content marketing is a broader term with a plan to improve website ranking by using different marketing plans and optimization services. Now, SEO is done based on the content marketing requirements. You cannot have SEO without content.
Content Marketing Strategy
In order to start your own content marketing strategy, you need to begin with basic keyword research. While it can be tempting to write a bunch of content about your product and services, but it is not the right approach. It is important to ensure that your website content is relevant to what your target audience requires or search for. If your article content doesn't address your customer concerns then it is not at all going to help you to market your product and services. Considering the fact it is advisable to brainstorm the content according to target keywords and then put forth something relevant on the web. This is where the content marketing strategy comes.
The idea is to create a website content that addresses your customer problem and from there they get the information about how your product or service will help resolve further issues. Nowadays, consumers are becoming more aware of how products and services are marketed or advertised. Therefore, it is important to ensure that you design your website content in such a way that it is interesting and helpful to the readers. If the content is able to provide users suitable information, undoubtedly it is going to get more hits and subsequently your products and services are going to become famous.
Conclusion
SEO is a crucial part of content marketing and hence it is important to ensure that services are availed from the best Melbourne SEO agency in the city. It is a good idea to choose Platinum SEO services for SEO as they provide good integration of both SEO and content marketing and ensures that client's website achieves success.