In the current contemporary scenario, the Internet is ubiquitous and omnipresent. Be it a personal or professional requirement, it is impossible to deny its significance. With the advancement in the field of technology, the world is going through massive changes and marketing through the internet has become quite popular. CRO conversion rate optimization is yet another technique that helps in transformation of visitors into customers. It is a method that is aimed at attracting customers from all across the globe. There are certain optimization tips for website conversion rate which can enhance increase conversion on site, and some of the effective tips which can really enhance the results have been mentioned below.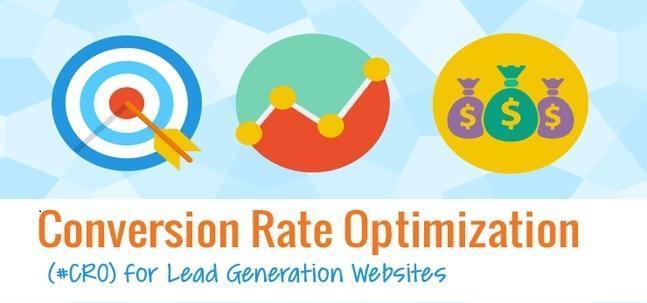 Good Call to Action
Putting up attractive buttons such as discount, sale, register, free etc. can be a good call to action methods. The key is to choose an attractive pair of buttons that may help the visitors to know what he/she should expect to achieve after clicking on a particular button. Another point is to use proper font, size, and color of the button in order to fascinate and indulge customers to click the button.
Personalization
A successful company tries to target exact requirement of customers and their behavior while using different digital media platforms. This step is undertaken to understand user requirement and meet the same in much attractive manner. There are various methods available by which customers can be tracked depending on their actions such as a call to customer care executive or visiting the desired web page. Accordingly, the requirement can be generated by the company, thus attracting customers to the site.
Using Video
If you are looking to sell products online then you need to upload videos on your website that may be helpful for the customers. The videos may contain certain information such as features, installation steps, troubleshooting, benefits etc. on your landing page. According to various expert tips, videos can help improve your conversion rate. The duration of the video should not be more than 2-3 minutes as the visitors may get bored quickly in case of long videos.
Improve page speed
We are living in a fast-paced dynamic online environment where the speed of page load must be harnessed and improved quickly. It is important to ensure that your website should have proper loading speed and be capable of catering high traffic without any latency or delay. If a buyer has to wait for more than 5-10 minutes for page load then he/she is likely to switch to some other website. One of the key solutions is to hire SEO experts Adelaide that can assist you in hosting a good company and provide dedicated server option for better surfing for the users.
Customer feedback
There are various websites that present both genuine and fake reviews on their products and services. Everybody likes to create a review that can be useful for the website. The idea is to provide the right information and take feedback from the customer and share timely with customers, helping them approach the company without any doubts.
Responsive landing pages
Creating a web page that has proper responsive design is extremely important in terms of the marketing perspective. Most people have desktops, laptops, tablets and mobile phones. So in order to adapt to such changes, you must create a direct and meaningful design that should be responsive and flexible. This idea helps in capturing customers who surf over mobile and tablets, enabling them to access sites no matter what.
Conclusion
If you follow the above information carefully then you will be able to increase the number of sign-ups and increase website conversion and leads. You can even contact SEO experts Adelaide like Platinum SEO services who are best in the market and is the best company to approach to get fruitful SEO results.