Presently, search engine optimization in 2016 turns out with manifold new tricks incorporating which you can easily improve your web page ranking. The experts of SEO bring in all these new techniques developing a better platform for users. SEO services Melbourne help users to develop their business set up and thus you can realize better results that make you feel confident.
Once, you are able to use the latest SEO features properly you can comprehend how it gives you good outputs with a higher page rank. It's important to learn the SEO techniques that give you the power to rule the market staying ahead in the competition.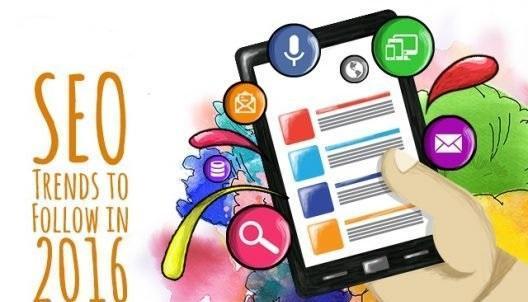 Learning the Techniques
Here are mentioned the useful SEO tricks following which you can improve the overall business condition online:
Today voice search function has become easier and convenient for users. It's coming out as a crucial part of mobile usage and thus you must integrate this functionality optimizing your website in the search engines. Alongside, make sure that your content becomes easily accessible with voice search ensuring that every user can go through it. Google, Microsoft and Apple have brought in their own voice-responsive features accompanied with smarter options enhancing the popularity of the feature.
The local SEO is coming to gain more popularity in future. You need to reveal your location to Google along with the services you are providing. This increases the chances to get more users recognizing the ideal audience showing interest for your business. Including local pages is becoming a compulsory feature for Google, Yahoo etc followed by the proper address of your business.
Social contents are gaining popularity and almost 76% of the marketers make use of social media in order to boost and support SEO. This clearly specifies that more social content would get indexed in Google, Bing, Yahoo and other search engines. It's time to get prepared finding exclusive social contents optimizing your page for more visibility.
Mobile App Optimization is another important technique you should not overlook. People today become crazy using mobile apps. The responsive designs are a good approach in this direction helping users to get access to a website from their smart phones at any point of time. This provides users a better search experience improving your page ranking. Nowadays, there is also an interest from the marketers spending in mobile ads that shows the popularity of mobile app optimization.
Videos still come out as an excellent option. It serves as the best way to engage more number of users getting a good audience for your business. And using good videos you can even improve your page ranking in the SERPs. Google has started paying attention to blended results and this opportunity can help you to achieve the first position in the search engines without much effort. In a research by the videos give you 50 times enhanced organic page ranks which you shouldn't miss.
Along with videos don't forget to insert nice images that make your page stand out from the crowd. Unique images thus get all time attention and you can easily get that desired ranking in the search engines. According to Shepard, "In the past, it was about marketers trying to promote what they wanted people to see. Today it's about delivering what people actually want to see that will give you an SEO ranking boost."
Overall, you can find the SEO 2016 techniques and SEO services Melbourne accompanies all these features coming out with improved results. Platinum SEO makes use of all right practices and you can get confident once you are here.