SEO plays an essential role in the marketing of products and services of the company. With SEO gaining so much popularity, it has become inevitable for the company to do without it. Hence to make the most of SEO, it is best to approach best SEO providers in the city and avail services from them. While availing such services, the cost of SEO should also be given due consideration after all every business owner has set budget and they would like to spend their money on it. To help understand owners about SEO investment and what factors can influence the cost,  keep reading below.
SEO Strength of website
Businesses usually set up their website with few pages on it and leave it expecting it to work fine. However for a website to be successful it should be appropriately optimised and worked upon. For businesses that don't have a well-built website or does not have a website at all, they will have to begin from the scratch and avail SEO services that can do creation and optimisation of a website. The whole process of SEO shall thus bring more cost on the business.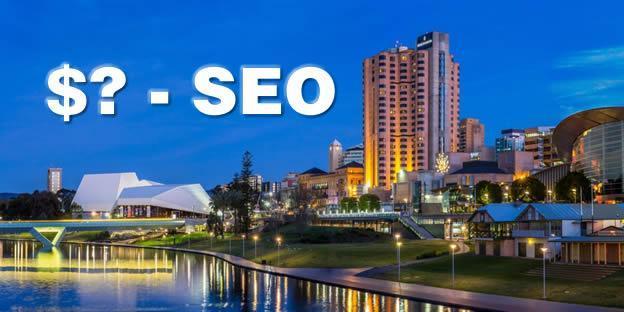 Competition in the industry
If there is high competition in the industry, then probably business would require an effective SEO which can help them build a good reputation in the industry. With requirements of effective SEO, it is needless to say that efforts and costs relating to it shall increase causing a business to spend the extensive amount on SEO.
Involvement in SEO process
The involvement in SEO process is another criterion which might have an impact on its costing.
For clients who don't want to be involved in the entire process. This might cause the service provider to take more time in searching for content and creating it for the website. This form of service has maximum SEO cost Adelaide and hence should be opted for the one who can afford it.
For clients who will get involved only on request, herein business owner shall ensure to provide information to SEO provider such that he understands business and gets access to important information. This won't require SEO provider to put in much effort thus causing a reduction in the cost of their services.
For clients who wish to keep control of the complete SEO process. Herein business owners get involved in extensive research and behave to be an SEO The owner shall ensure to get SEO as per their research and knowledge. In such a case there are chances that ineffective methods are opted, forcing business to spend high cost on the whole process.
Experience of SEO service provider
SEO is about creating a website which is useful and informative for the clients. The service providers use their skills and expertise to create a website which is effective for both clients and business. To ensure that service is rendered appropriately, it is best to hire an experienced provider on the job. He might charge slightly higher in comparison to other providers, but with such services, one can be sure of achieving their targets.
Conclusion
The above mentioned specifies the factors which have influence on SEO cost Adelaide. Hence for business to achieve success and make the right choice, they should conduct due research of the market and then opt for a company which is experienced and affordable. Out of various companies, Platinum SEO services is one of the affordable and reliable companies that can be approached for availing quality SEO services at minimum possible prices.