As per an expert, it is important for digital marketers to know the combination of public relations and SEO and how it is useful to the business. This topic is really very interesting as it is hardly accepted by digital marketers that public relations are actually helpful in the SEO field.
This Topic Includes Sections Like
Traditional marketing and communication theory
Importance of inbound and outbound marketing
Using PR software
Basics of Public Relations
Integration of SEO & PR
How PR & SEO teams assist each other?
Best links are shown in natural results when we can see more and more people are engaging in online activities. At same point, we can see online and offline points merging in the same space.PR is combined with Internet Marketing
Try to get coverage and publicity and not the links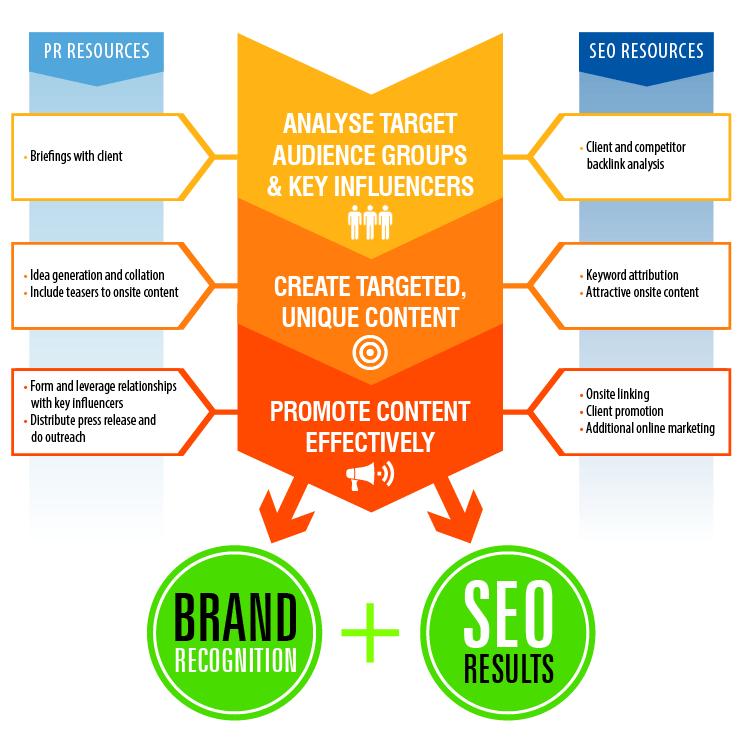 PR and SEO Integration Process
Now days, we can see more and more people are engaging in online activities. At same point, we can see online and offline points merging in the same space. Time is near when all traditional as well as online marketing concepts will be just converted into simple marketing concept.
Slowly, marketing concept is getting transformed in a completely new approach. Here, we have described the step by step process that various departments can use to integrate PR and SEO process.
1. Head of Marketing Department
Role of the head of the department is to check the overall marketing activities carried out by executives within the organization. He/she is the primary decision maker.
2. Internet Marketing Department
This is the section in the organization that manages all the online marketing stuff including all SEO techniques such as On- page, Off- page SEO, social media utilization etc. This department basically includes the task of handling digital channels through which you can reach to n number of consumers and get more business leads.
3. Classic PR and Marketing Approach
This is the department that handles every part of public relations and marketing approach through which traditional marketing channels are used to create brand reputation.
Both departments i.e. b and c together decide the marketing goal and KPI's as well as develop the achievable business objectives. Through this, they develop a specific online portfolio and arrange online as well as offline research. They use surveys and CRM databases.
The combination of both data sets is used to decide the target audience. Once the audience is selected then comes the part of extensive research and general positioning of the target audience. After this in- depth research, required message documents are created.
Now comes the time to use necessary research channels. Research can be done using Google, social networking sites, various online communities, creating website list and many other means. In case online research is inconvenient then it can also be done with the help of various publications and then finally creating an entire offline media list.
Once the research is done then comes the content writing part which includes writing posts for social media, online communities, eBooks, blog posts, landing pages, email newsletters, online text and video ads etc and lots more….
Finally, it is the turn to put the created campaign into action. This means using required content for link building, online ads as well as other digital work, using print advertising, public relations and other media outlets.
Wind Up
Once this process is carried out then you can also measure its results by identifying traffic rankings through various tools like Google Adwords, knowing conversion rates and lots more. You can adjust the campaigns as per the need. For a complete PR and SEO integrated business strategy, get in touch with Platinum SEO, well known online marketing firm in Melbourne.