The modern digital marketers are competent in different skills like analytics, creative copywriting, digital media, etc. If you are ready to invest your money and time in each discipline, you may need fast and effective way for closing skill gap and make it relevant to the changing market.
Experience can take you far and specialized courses can help you to live in the dynamic world. If you want to stay competitive and keep ahead in this competitive world, take help of SEO Company Sydney. You may also give boost to marketing career with help of popular training courses.
Here are lists of best digital marketing training course that can help you to have successful career in this field: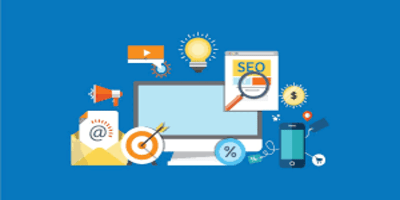 1. Simplilearn Full Stack Digital Marketing Masters Program
Full stack digital marketing master program helps you to be ready to face the industry. Get access to full-length comprehensive course that covers areas of digital marketing. The program has expert curate learning path and it aims to gain skills of digital marketer who takes initiative of their organization.
The program includes:
Accessing foundational digital marketing certified associate course and project
Access nine advanced courses like PPC, web analytics, SEO, content, mail, etc.
Mentoring sessions by experts on a monthly basis
Go and learn the android and iOS app
Master Program certificate
2. Market Motive Digital Marketing Expert Pass
Market Motive was founded in 2007 to pioneer online digital marketing training. The curriculum of the course is licensed and trusted by most enterprises. With motive market digital, you gain access to more than 250 hours training in SEO, email, mobile, etc.
The program includes:
250 hours of training
Avail training by faculty of Silicon Valley
Modern and interdisciplinary approach to training
Access to expert forum and getting your questions answered by market experts
3. Coursera Digital Marketing Specialization
Five courses and hands on the project can help you to earn a certification from the Digital Marketing Specialization. It covers analytics, SEO, 3D printing, social, etc. Each course covers 32 – 40 hours over four weeks. The entire specialization would take 26 weeks to complete. The program aims at an audience of beginner's level and introduces digital marketer in the world of online marketing.
The program includes:
Digital marketing
Theory and practical marketing analytics for digital marketers
Overview of digital marketing channels
Plan a digital strategy
Capstone project
4. AMA's Digital Marketing eLearning Certificate
If you can just invest an hour to do a series of Certificate modules then, choose AMA as it covers different topics like social media marketing, web and digital analytics, content and mobile marketing. This comprehensive course is designed for beginners to digital marketing. The professionals would definitely benefit from these modules.
The program includes:
Interactive e-learning material with knowledge check
Interactive case study
Assessment quiz at the end of each module
Continuing Education Unit.
Choose the best provider to fulfill your needs and the Platinum SEO service is one such reputed name. A deep drive into advanced digital marketing topics can help you to find the best learning style for your needs. Choose the best SEO Company Sydney for the training and get started.