Expanding your business? Need some guidance? So, this blog post is for you. Yes, we did some survey and research and based on that, we found several business people are willing to extend their business and are looking for some ways to do so. However, some fail due to improper guidance.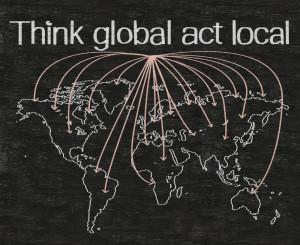 What's the good way to spread the awareness about your business on the internet? There are many ways and among them localizing your social media campaigns is the one. Here, you will know how such campaigns can be localized:
Ways to Localize your Social Media Campaigns:
Know about your local market: A single platform is not used always. Different countries use different platforms. If you localize your company's social media campaign then first of all you must be able to work for platforms that are well known in your local market.If your product or service targets people from China then it is bad practice to adopt Twitter and Facebook or YouTube as these platforms are banned by their authorities. But as an option; one can make use of Qzone or Renen.So, first of all do research about which type of platforms will be useful to you and which ones are most popular in the local market of your niche. Check what exactly local people there are in need of and then provide them things as per the need.
Know about the culture: Let's say if you wish to spread the message across various cultures then make sure that you have relevant content and make sure to look for native culture. Always try to remain on the top of social as well as political climates in every market.One of the best ways to get introduced to the new market is praising that market. Always offer respect to proper norms and then develop a perfect style guide for every market. Failing to do so can lead to the wastage of your social media efforts.
Identify the thinking: Yes, people can think about culture but certain thinking can be different enough to get separate consideration. One can go through the general attitude as well as the identity of the market.It's necessary to properly go through the customs and norms of people of the country for whom you are going to develop a social media strategy. A perfect combination of desk research is must to know about necessary think tones.
Never use Google Translate: Are you willing to display your social content in local language? Yes, you may think Google translate is a good option but it's not. It's recommended to hire local teams to get the content localized.The best is to hire teams who are cultural savvy as this will stop you from making silly cultural mistakes which can lead to complete failure. "Sometimes a small pin is enough to burst a huge balloon".
Stay updated with the rules: Before using any social media platform, it's necessary to get proper knowledge about its rules and regulations. Like for example; some words are not allowed to be used in the content.So, make sure to do proper research and then use proper language in your social media content as well as stay updated with latest social media policies.
Wind up:
We are sure that your queries related to localization of social media campaigns might be solved here. For any further assistance, stay connected to Platinum SEO, Internet Marketing in Melbourne.