Though SEO is one of the most serpentine and complicated things, it plays a crucial role in the enhancement of a company's rank in search engine pages. Despite its complications, organizations and enterprises give a warm welcome to the SEO strategies so that they can uplift their rankings and can drag more customers' towards their sites. Search engine optimization can be divided into two basic parts: on-page, and off-page optimization. On-page optimization usually refers to website elements, which comprises of a web page, such as HTML code, textual content, and images. On the other hand, Off-page optimization refers mainly to backlinks.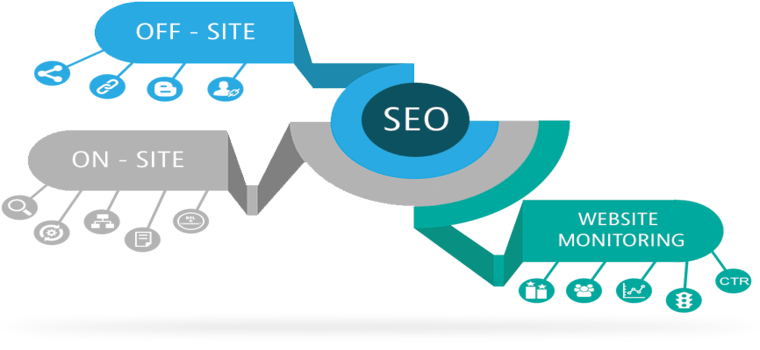 On-page SEO factors:
Below we are mentioning certain on-page SEO factors and if we are successfully trying to leverage these factors then they can work miracles for our websites.
Http response code errors: A trustworthy hosting provider plays a pivotal role in the success of our website in SERPs. If the server where our site is hosted takes a long time to open or remains unavailable, then users will find many difficulties to open the site.
Site speed: If the site opens very slowly then users will be lose their interest to access the site.
Internal links pointing to the page: When all the web pages of our site are interlinked, then this will assist both users and the search engines to navigate it. Internal links along with proper anchor texts always create a good impact on a page's position in the SERPs. We need to put some strenuous efforts so that our internal links will look natural to the search engines.
The absence of broken link: Search engines not only crawl the page but also they crawl the links they find on it. If there is any broken link, then the entire impression of our page will be tarnished.
Perfect HTML code: If we have sloppy and unmethodical HTML code, then this may lessen our SEO rankings Search engine pages.
Off-page factors:
Like on-page factors there are also many off-page factors and if they are not taken care of properly then these may degrade our SEO rankings.
The number of inbound links: It is true that search engine ratings solely depends on the number of other web pages that have links pointing to our website. If we have more links pointing to our pages, then certainly this will enhance our SEO rankings.
Anchor texts to specific pages: For off-page SEO, we usually want links to be connected with our keywords as anchor text. This will automatically help search engines to conveniently identify what our pages are about, and to know for which keywords they should be ranking.
The quality of links also plays a cardinal part for our search engine rankings. Good quality of links will certainly uplift our rankings as compared to those links which are inferior.
Link building speed: The speed at which our website is building links is also another important thing, which we need to remember if we want to hold a good search engine ranking.
Platinum SEO is one of the eminent IT company which offers several SEO packages Melbourne to their clients. With their SEO packages Melbourne, clients can get tailor-made SEO strategy for their businesses, which will elevate their SEO rankings.
Therefore, if anyone is looking for SEO packages Melbourne, then they can connect with Platinum SEO as they have already established themselves as one of the top graded IT companies.