The biggest advantage of digital marketing is to generate data which can be used for several times. Sometimes, it's really hard to keep a record of results. If we consider digital marketing then there's tremendous amount of data for the efficacy of the efforts.
There are many such email platforms that show you the number of emails opened. Comparing various landing pages can show the number of visitors who visited the website from various other sources.
Not tracking the results means not making the most use of biggest benefit of digital age. Every digital marketing effort must be measured and new efforts that surpass your expectations must be analyzed in order to know more about new best practices.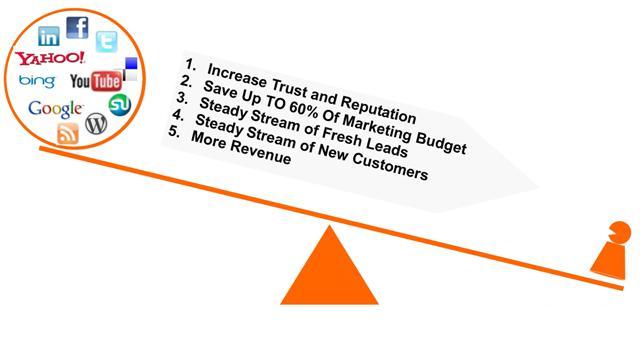 Always maintain the personal interaction:
Various digital tools offer wonderful ways to communicate with each other. However, it's still important to have face to face interactions. Today's is the age of automation and so face to face interaction or personal email can be very useful to maintain relationships.
Make use of several digital tools to increase your reach and make sure to maintain old marketing tools in a proper condition. While automating digital communication, several steps to showcase product personality as well as team efforts must be considered such as photographs in emails.
Make sure you tell real stories about employees and customers and avoid publishing fake testimonials on the website. Also, it's important to use simple language that can be easily understood by a common man.
Paid Placement must be associated with organic mentions:
Organic customer interactions are great and every effort must be made to increase those interactions. But when maximum companies get involved in SEO and hire social media managers then messaging means competition in a crowded field.
Resources for paid SEO must be kept aside and it can never be used instead of well optimized AdWords programmes. A strong social presence is important to have an interaction with leads and customers but experimenting with paid replacements is required.
Any marketing effort that is intended to get highest leads for overcoming expenses shows that you are actually buying customers. Paid increase has very less upfront cost and so it can be considered worthwhile and if you get customers for very low investment then obviously you will select that method.
Need to apply Fundamentals:
Digital marketing is one of the topics that keeps on updating. Every now and then we can see a new word, a new software solution generated every week as a means to sort out various problems. If we stick to these basic rules then we can be completely sure that our digital marketing efforts are definitely going to provide us required efforts.
However, it's important to keep in mind that no matter what, apart from digital marketing or we can say virtual communication; personal communication with customers make a deep impact on our business.
Wind up:
Remember to maintain personal touch with customers as this will help business to grow by leaps and bounds. To know more about various ways for boosting digital marketing, get in touch with Platinum SEO, renowned company for affordable SEO Packages in Adelaide.