Small business enterprises have rarely understood the need of digital marketing. If we look at the statistics then in 2008 only 10% small business enterprises made use of digital marketing and this grew to 87% by 2013. If we talk about 2015, then the percent of small business enterprises using social media for marketing purpose will increase to an extent.
Reason behind this increase:
The reason behind this increase will be the availability of several digital marketing training modules which helps business owners to boost up their business on the internet. For small business enterprises, digital marketing can be considered as product and brand promotion by electronic means which the use of same marketing fundamentals as those adopted in traditional marketing system.
Innumerable platforms are available for business to get connected with each other online as well as with the audience. To grow in the business, it's necessary to have a simple digital marketing strategy with a view to adopt three main principles in mind: Be clear, Be remembered and be easily found.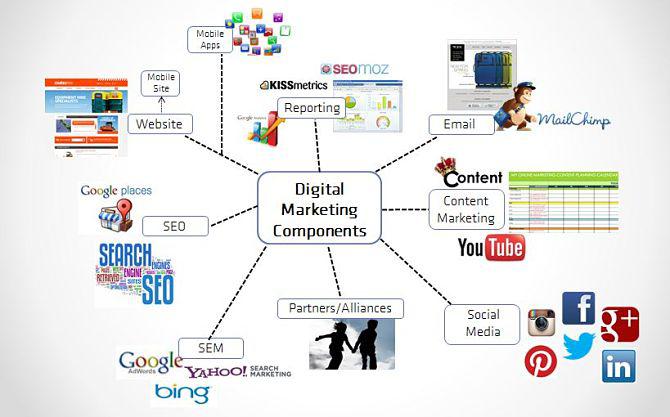 In this era of electronic devices, social media is considered as the backbone of digital marketing and it seems to be one of the cost effective ways for SMEs to market their product or services and reach to the wide number of audience.
Apart from just websites and Search engine optimization, digital marketing also includes customer relationship management. Hence, it's necessary to use those media platforms which properly suit the audience and help to achieve business goals.
Making Digital marketing Effective:
For small businesses, it's not easy to invest more in digital marketing in the initial stages and so at the initial stage, these business owners are advised to use email marketing to reach the targeted audience and other parties.
e-Newsletters are necessary to keep people updated with business activities as well as to increase loyal customers. Various websites like MailChimp can make this work easy by offering professional e- newsletters which offer features that allow managing and analysing the campaign effectiveness.
Hence, media platforms must be used keeping in mind the targeted audience and it's not necessary to be active on all social media platforms and so before using the one, make sure it's the one suitable to your needs.
Various digital marketing companies like Platinum SEO, one of the SEO Agencies Melbourne can easily provide the necessary guidance regarding the type of social media platform suitable for your business and which one must be selected keeping in mind the target audience.
SEO experts at such well known firms can provide you proper guidance keeping in mind your business goals. Therefore, it's necessary to get in touch with them and discuss your needs so that you can easily make better use of digital marketing for your business.
Wind Up:
In this speedily growing tech era, it's mandatory to use digital marketing as one of the means to market products and services online. Compared to medium and large scale business enterprises, small scale business enterprises are benefited more from digital marketing.