Even though Digital marketing is of prime importance, brands don't think about it strategically but consider it as one of the SEO tactics and this is how many developers have actually implemented the digital strategy by just considering it as one of the tactics and not as a part of digital strategy.
As per the report, 80% of marketers consider digital marketing as one of the effective branding tool and less than 35% consider it as an important strategy. Some companies even allocate very less budget to the digital spending and as a result due to financial restrictions, digital marketing is likely to be less effective.
In 2015, this is to be considered an important matter of discussion and so those involved in business to consumer marketing tend to spend very less on digital advertising channels. We can say only 13% of budget is spent on digital marketing techniques viz. display marketing, search marketing, social and mobile marketing and nearly 14% budget is spent on TV, print and radio advertisements.
So, why this budget is less for digital marketing? It's because most people spend on certain measurable call to action marketing channels like email, search and display with the expectation that these will help to build brand presence.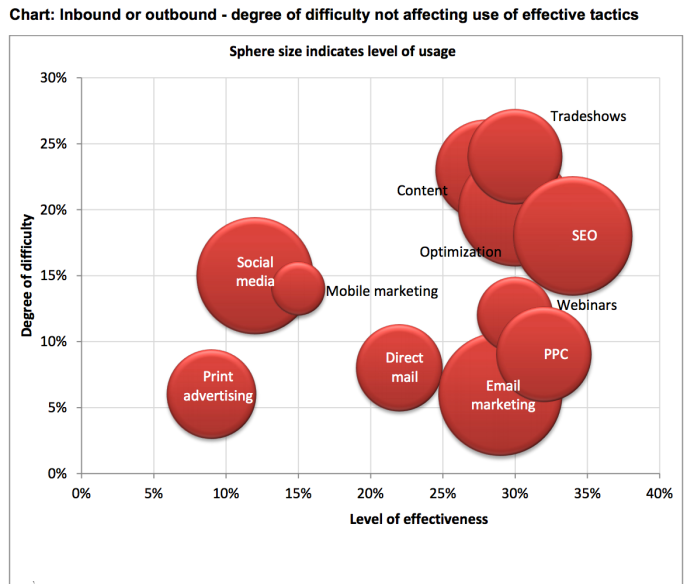 What interests most to the people?
Instead of making efforts to combine the digital marketing strategy with company objectives, business people are more interested in "check box digital planning". Now, what is it?
Check box digital planning is a technique that considers digital marketing as one of the channels that needs to be perfectly managed and then removed from the list. Even some companies lack efficient marketers who are digital savvy in order to execute an effective digital campaign.
To get right talent, it's necessary to spend surplus budget and so only 43% of marketers manage to get perfect people having appropriate skill set for positions that need relevant digital marketing experience.
In order to face new challenges, marketers must identify the needs of customers by carrying out various consumer research methods like as social listening and along with that traditional marketing techniques must also be adopted and these must be integrated with the current marketing techniques in order to achieve business goals.
After conducting the research, the perfect digital marketing strategy is to be selected and then designed to get a perfect physical experience. So, here brand is to be considered as a linear process where emotions of people are understood like as people feel satisfied when they get a chance to view the progress of pizza delivery.
Wind up:
Digital Marketing is not just an option but it's a need. So, it's not just a small marketing tactic but it's a long term marketing strategy that can be used to develop future marketing plans and achieve business goals and so from now on, while adopting digital marketing; think it as a strategy and not as a small tool, try to spend sufficient amount for its proper execution.
To understand digital marketing in detail and know its proper implementation, speak to the experts at Platinum SEO, well known SEO Services Provider at Perth, Platinum SEO.