SEO, a term looked at with different perspectives by people, experts, Google and all who are involved in online business. Different minds have different thoughts about SEO and so sometimes it's necessary to take a look back at Google guidelines.
SEO codes generally consist of meta tags that include title tags as well as heading tags. So, here's a confusion whether both should be the same or different. Yes, what's the difference between H1 heading tag and Title tags?
Irrespective of looking at several views from experts, we just identified what Google has to say about these tags and how they should be?
Some points that make the difference between title and heading tags crystal clear:
Title and H1 tags should be consistent: It says both tags should be consistent. Now, consistent doesn't mean identical. For Google web search, both tags if they are related to each other can also do a great job. It's not necessary to have similar tags but both should be related to each other.
Short heading tags are more preferable and keyword oriented title is more preferable as this helps people to easily find the things when they search it on internet. Most often, we must see that both should be consistent and not necessarily identical.
For example: Let's consider the tags of any website. Website: www.platinumseoservices.com.au
The title tag is: "Local SEO Company in Melbourne | SEO Experts Sydney" and the heading tag is : page heading (i.e. www.platinumseoservices.com.au)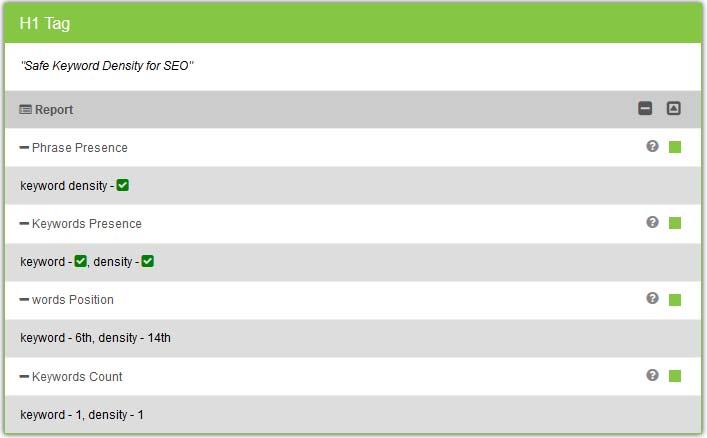 Here, both title tags and heading tags are consistent but close to each other means they are not identical.
What is required is to check what works best for any website and is useful to generate rankings for users.
How effective these tags are in terms of usability and keyword importance:
Usability: If title and heading tags are relevant to each other then it becomes easy for users to identify the page from the bunch as search engines consider title as the main element and the next available element is headline.
Title is not looked upon until users know the worth of it and so chances are there for reducing chances of users coming to your website. So, try to keep both the titles relevant to each other.
Keyword importance: Using similar keywords in title as well as heading tags can be useful because title defines the page topic and so there will be only two or three main keywords for which the page is optimized.
So, this provides a clarity as to how title and heading tags should be and how recommended it is to stuff keywords in these tags. Hence, it's important to know its importance in order to make them more effective.
Wind up:
With these Google guidelines, our readers might have got proper clarity as to how tags title and heading tags should be and how these can be improved to get the desired results and for more advice related to appropriate use of keywords in these tags, you can get the expert advice from SEO experts at Melbourne, Platinum SEO.