Is it possible to measure the return on investment from Social media? Social media is often used by all types of businesses; be it small or medium as well as large. No matter what the business size is, social media is for all.
There are several social media tools available which can make it easy to monitor the efforts and then make the necessary changes to get the desired results. However, the question is can social media ROI be really measured?
Even today, we are behind social media and are trying to know what exactly Social media needs to generate the required the results. Knowing it, measuring it and reporting the answers; people have found more words around it.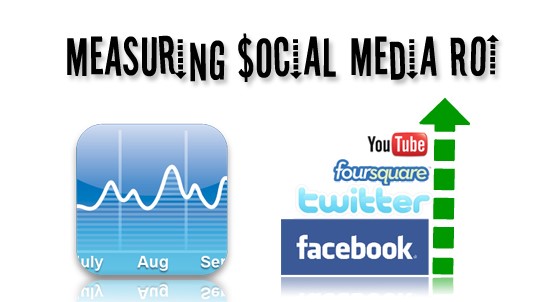 Till now only 21% of business to business marketers have successfully been able to track the ROI of content marketing efforts where only 23% of B2C customers have been able to do so. Social media tracking is made tricky by many of the sales metrics.
Apart from just calculating the ROI, it is necessary to calculate the breakeven point. So, what's the breakeven point? It is where sales are generated or supported by social media. If you fail to understand both sides of the equation then it is somewhat impossible to do so.
Measuring your Social Efforts:
Some may ask to answer the question in two simple letters: Yes or No. If we talk in terms of numbers and hard data, then it is somewhat difficult to get it. So, then how these efforts can be measured?
Either you can hire a team of social media experts or outsource the tasks to any of the best SEO Services Provider like Platinum SEO. Yes, hiring interns is also a good idea. Any of the ways can be good to build a strong online presence.
However, during first year it may not be possible for the team to show consistent efforts in business as Social media or SEO is not anything that can provide results within a short span of time. So, does that mean we don't get proper return on investment?
Do you think social media is not working? How can one get the idea about the same? And so we sometimes think whether social media is really for us or not? However, in the mean time we can take a look at some of the indicators which can offer some results.
Till the time, our social media campaigns actually offer us the results; we can keep making efforts and focus on other indicators that can be useful for our online business. It is like just keep sowing seeds and carry out the tasks, results will come on their own.
Wind up:
So, next time you actually apply your social media strategy make sure you are able to wait patiently for the result. You can also get in touch with well esteemed SEO Agencies like Platinum SEO; SEO Company Sydney.
Stay tuned for more such updates.