It is advisable to stay updated with the latest industry trends. This will help your business to grow by leaps and bounds. When it comes to SEO, training is equally important. If you make employees and businesses sit together to study and know about latest SEO techniques then you can see the increased interaction as well as open discussion.
There is no delay in communication and questions can be cleared on the spot as compared to that of online sessions where it takes hours or days to get an answer. It is advisable to offer offline SEO training as it can provide the platform to employees as well as business owners to clear all doubts and problems on the spot which will lead to proper growth of the company.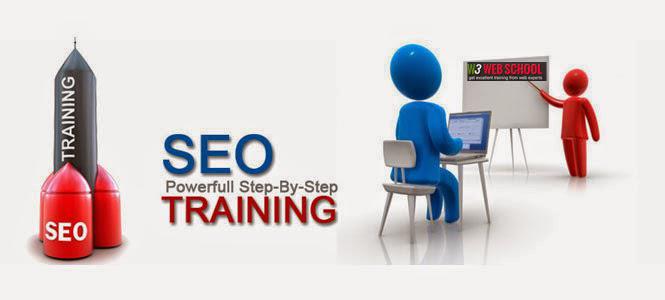 Why offline is more beneficial?
Groups can work online as well as offline however in offline training people can easily interact with each other. This also helps to solve problems and offer proper solution as compared to an individual. One can get plenty of ideas within short span of time.
Every individual's presence is marked and there's an instructor available who can solve the problems of students as well as answer their questions easily. Quick answers lead to quick learning and training that helps students to focus on the topics without being distracted.
As compared to online assignments, offline assignments are more useful as they are to be done on the spot which really makes the difference. The momentum is developed during the lecture. Corrections are also done as soon as students complete their task.
Offline SEO can help to learn SEO more practically. An instructor can assign different SEO task to every group and then check whether it is performed properly by them or not. If any task needs creativity and discussion then that serves to be a greater opportunity for both the businesses as well as employees.
SEO is more related with social environment. Ideas exchanged among the employees as well as business owners have the potential to develop the views of the field and offer more career benefits.
Hence, Offline SEO training is necessary to increase the knowledge of SEO Professionals and try their skills on the spot. So, if you are any business or employee who wishes to get proper SEO knowledge then you must definitely opt for Offline SEO training.
Wind Up:
Offline SEO training is as important and valuable as Online SEO training. This helps the learners to do things practically as well as get quick results and feedback from the instructors instead of waiting for the feedback when it comes to online training.
Hope this blog post has offered you some useful information about Offline SEO training and you would be able to now arrange for some good offline SEO sessions for your staff or individuals can prefer to learn from an expert SEO Professional.
For any of the latest news and updates about SEO; stay tuned with Platinum SEO; SEO Agencies in Perth.