Time to time Google launches different algorithms and guidelines regarding search results. The same is with E-A-T i.e. abbreviated as expertise, authoritativeness, and trustworthiness. A 168-page document published by Google in 2013 to assess the quality of search results. The main idea behind this was to assist webmasters about what Google needs in a web page. In case you are not aware of this update then you should connect with the best SEO Services in Melbourne. This is necessary because professionals always keep their knowledge and skills updated with every new update of Google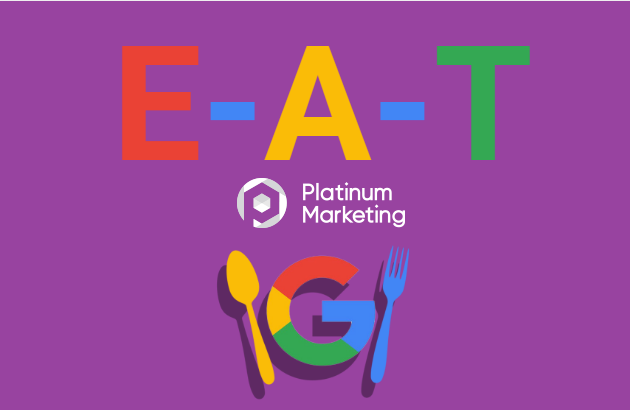 Know E-A-T in detail
"Expertise" – You must be a professional person in doing your job. It means that for the main content you should show the expertise of the content creator and use it in the content. Expertise is mainly important for legal, financial or medical websites. It may have less importance of fun or humour websites. But there is no restriction on showing the expertise, so if your website has useful and reliable content then you can show expertise on that.
"Authoritativeness" – You need to show that you have the authoritativeness or you are yourself an authority of the developer of the Main Content. It is accessible if you take it from your writers' expertise. In case you are driving a forum or community page, then to drive authority quality conversation is necessary. No doubt that credentials are essential, but reviews have their value.
"Trustworthiness" – You have to show users they can trust the website, the company of the main content or the creator itself. This is a highly essential factor for eCommerce businesses because some of the personal information like credit card or debit card details are asked from the users. Whatever you have on your website should make the visitors or users feel secure. More than 70% of the first page results are using SSL so we can understand the importance of using an SSL certificate on a website.
Why E-A-T is vital for websites?
So, why using E-A-T is so important for your web pages? Whereas, page's ranking is not considered by the Google quality rater guidelines.
E-A-T identifies the value of a website. Google quality rates consider E-A-T while analyzing the value and usefulness of a website or a page. These rates essentially check the quality of contents and online user experiences as per their standards. And if they find that content of the page or website is useful, easily readable and shareable then that website gets a high level of E-A-T.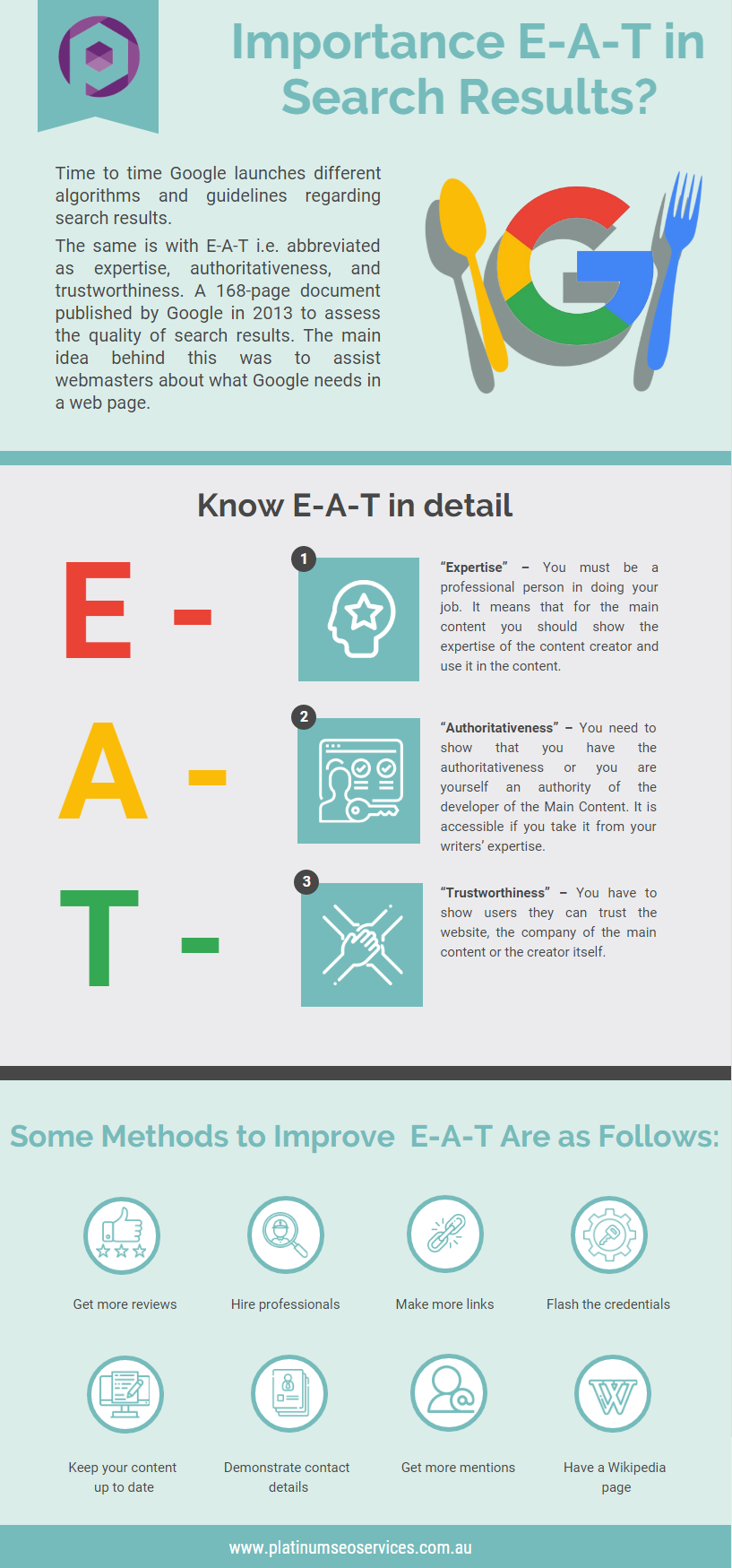 How to demonstrate and improve show E-A-T of your website?
Initially, you should be clear that improving and demonstrating E-A-T both are two different factors. The reason is lots of websites on the web have no E-A-T but are in the first place and traffic decreased with the update as well as Google's ability to detect improved E‑A-T using algorithms.
It is an ideal move if you improve and demonstrate E-A-T to Google as it offers a safe cover for the future of your web page.
Here are some methods to improve E-A-T are as follows:
Get more reviews
Hire professionals
Make more links
Flash the credentials
Keep your content up to date
Demonstrate contact details
Get more mentions
Have a Wikipedia page
So, how to implement all these above ways? One of the best and suggested ways to meet the needs of Google quality raters in order to improve E-A-T is to hire Melbourne SEO services. With them, it becomes easier to create accurate, useful and engaging content. Hire them and do what Google wants.