Content is believed to be an important SEO pillar. It is used in SEO in various forms say email and social media broadcasting, PPC etc as these deliver best content to the perfect people at the perfect time.
Today, we can see many websites loaded with content may be duplicated, may be sponsored or any and with this the competition is so tough that your website content is hardly noticed. The algorithms of various social media networks are adjusted to ensure less organic brand visibility.
A new technique has arrived in the market known as "Sponsored Content" which is one of the way to promote your content. Many brands are sponsoring articles and blogs on those websites that have large number of pre existing audience. On an average 6.7 budget is spent on the sponsored contents. So, what these sponsored contents are and how these are useful:
Meaning of Sponsored Contents
We can see higher rates of content marketing adoption. The Sponsored articles can be defined as those required in advertising media in the form of editorial content that looks like it is made to be there. This will lead to increased exposure to the respective site's audience which will drive awareness, traffic, conversions and leads.
Present State of Sponsored Articles
Sponsored Articles is one of the parts of Native Advertising. Sponsored articles today are considered similar to advertorials. The main difference is that content comes in the middle of the buyer's purchasing journey while advertorials are available in middle to bottom of the content.
Sponsored articles are meant to be helpful as well as entertaining and these are not meant to be sales oriented or brand oriented. The increase in the content marketing efforts has led to the shift in the place of the advertorials on the upside of the website traffic. Through this, brands can become a creator of ideas and distributor of knowledge.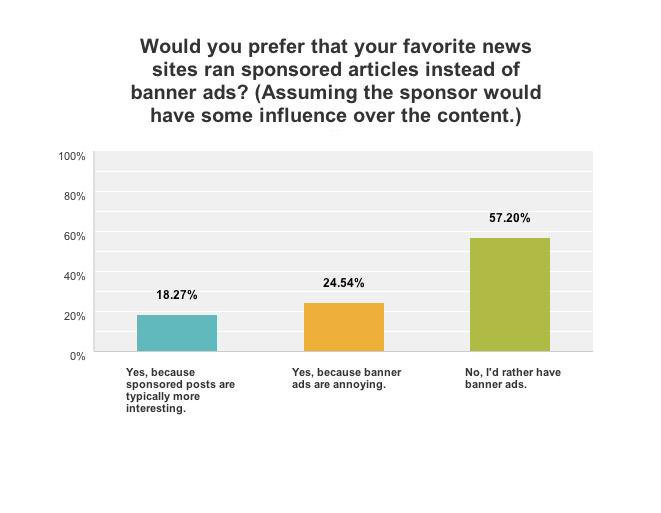 However, these articles are not much recommended by government or even some publishers as they seem similar to be editorial articles and this can ruin the image of a publication and its brand image. This sometimes misleads customers.
So, every publisher doesn't offer Sponsored articles opportunities to the marketers as protecting editorial integrity and maintaining the trust of viewers is of prime importance. Most of these sponsored articles are believed to be clutched by giant publishers like Forbes, Newyork times, Wall Street Journal etc. as an income source.
Price of Sponsored Articles
Generally, there are no specific standards for pricing of sponsored contents. So, it's difficult to maintain a budget for the same and it's also difficult to develop a long term strategy keeping in mind these articles.
So, one can easily negotiate with the publishers about the pricing structure as it is not clear as to how it must be executed and who can be contacted regarding any price or quality issues. Publishers control their own pricing standards and maintain their own criteria related to the Sponsored Articles.
Wind Up
Are you thinking to get more insight about these Sponsored Articles, then you are at the right place. Platinum SEO, one of the BEST SEO Services in Melbourne deals with all the necessary guidance that is required for this field.