Search engine optimization is really expensive. If we talk about organic search then it draws nearly 50% of the visitors for both B2B as well as B2C websites. While on the other hand, paid search drives only 10% of it.
When any internet user wants to buy products from the web, the main product search starts from search engine and then they visit any website. Here, today we have come up with some interesting marketing statistics and facts which will offer you some guidance on how to optimize SEO for better rankings.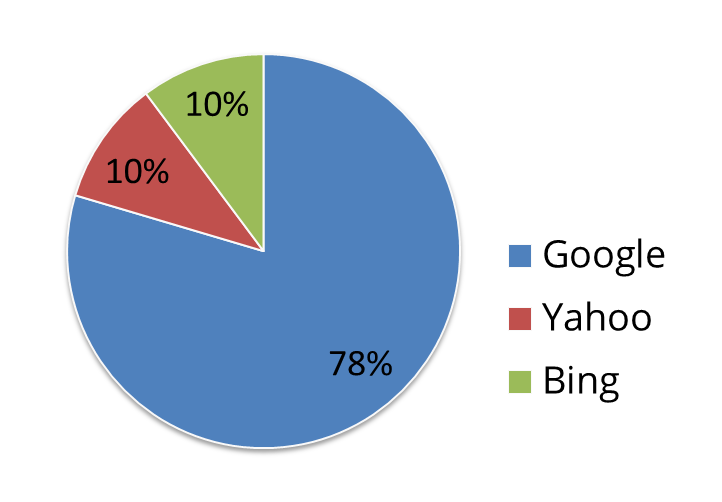 Interesting SEO statistics:
Consider everything: When we talk about SEO, what first thing comes in our mind is Google. But Google is not the only one controlling the internet market. Yes, it's share is huge but apart from Google, there are other parts of the internet as well.If we talk about digital marketing expense then Google has only 40% of its share and Facebook has its 8% share. Google's revenue is larger as compared to that of entire industry.
Keep trying hard: If you see your competitor ahead of you, you want to try harder and this is very apt in case of organic search where you need to try harder and harder till the time you succeed.We all run to be #1 in rankings but the fact is "those at first place receive only one third of organic rankings. If you really wish to get clicks then the only important thing is to mould your meta tags and descriptions in a proper manner.
Be as much creative as you can: We all might have forgotten this, but it is still important. Guess, what I am talking about? Yes, link building. The biggest challenge in SEO is to get quality links as well as proper keywords.To earn high quality links from online publications as well as industry influencers one can use a web presence optimization approach instead of filling the content with repetitive phrases.
Loosen your Budget: Sometimes, when it comes to SEO; it's advisable to shell out more money. It is predicted that by 2019, USA will spend over $103 billion on search, display and social media marketing.
Combination of PPC and Organic SEO: This sounds to be a perfect combination as it increases the clicks by 25% and the profits by 27%.
Main SEO Objective: Nearly 61% of business owners carry out SEO to get maximum leads and 57% to get more website traffic. Thus, lead generation and traffic maximization are two main objectives for which SEO is performed.
Video: Have a video on the landing page? Congrats! Your webpage will get 53% more visibility as compared to other websites.
Wind up:
Hope these statistics will help you to understand what's important and what's not when it comes to SEO and social media marketing. This will make it easy for you to prepare a proper SEO plan to optimize your website.
Once you are done, you can either hire expert SEO professionals from Platinum SEO, Professional SEO in Melbourne or assign the entire SEO project to them.