Yes, websites need to be redesigned, updated, migrated as per the needs and trends. However, sometimes during such process; SEO is completely ignored. What happens when you actually migrate your website? Does it completely vanish all your SEO efforts?
Before actually updating or redesigning your website, make sure to have proper plans about SEO as well as brand reputation. Without plan, chances are there that you may face several issues related to SEO.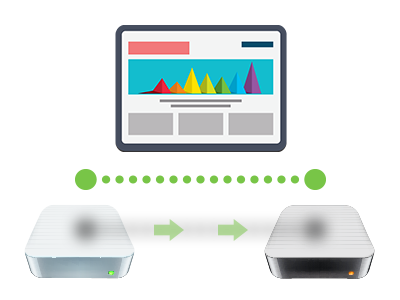 So, always keep these things in mind in order to save your SEO from getting ruined during the times f website migration.
Before transferring your website from one domain to another, make sure that you have enough information about your website's SEO like as proper understanding about the website, its rankings, its development and other such SEO benchmarks.
One can take help from Webmaster tools and other basic tools to get the information about your website.
So, collect the above given information first:
Pages indexed by Google: This can be easily found by using "Site command" inside the search engine. This can be used as follows: "site:abc.com", it will show you how many web pages are indexed by Google.
XML Sitemap: In Google Web master tools, download the recent site map and check the related URLs which are available. It will be useful to understand the type of URLs that exist currently and if any redirects are needed then how can these be setup?Various patterns can be used to rewrite URLs when one redirects from old to new URL structures.
Robots.txt: Check your current file to identify the type of disallow or no follow tags and whether these will be used in future or not must also be known. The URL address of your Robot.txt file can be found within Google Webmaster tools: Crawl> Robot.txt tester.
Page Speed: Keep a target for your site's loading speed for all of the devices. This will affect the loading times that may get changed during migration. Page speed is very minor yet important factor for search engine rankings.A website must get 65-70 out of 100 for its website speed but most of them get stuck between35-40 and this tool provides an insight about the website speed on every device such as mobile and desktop. Prioritize desktop speed optimization and then focus on mobile ones.
Back links: If your website has any back links then it is very important to know the views of Google about their authority. Ensure proper redirects are available in your website. The total number of links to the website as well as the top linked pages can be seen viewed via Google Web master tools. Top linked pages can be used to keep priority for pages that are redirected first.
Wind up:
Once these SEO elements are checked properly then you can review the website migration, check all 404 errors, 301 redirects and see if all are used correctly or not. Finally, after proper examination you can go for migration.
If you wish to conduct SEO Audit of the entire website before migration then get in touch with Platinum SEO, Melbourne SEO Services provider.