In order to maintain the online reputation of any e-business, business owners wish to keep their website updated and for that reason it is important that all relevant SEO strategies must be used in accordance with the latest SEO standards.
Now, everyone is not that expert to understand and apply all the trends. Many companies say they have good knowledge but when it comes to provide the result, they turn to be a big disappointment.
So, the question is how business owners can identify the difference between the best and worst SEO companies? Or how one can know that certain SEO company will definitely give the desired results instead perfect return on investment? To identify the jewels from the crowd, we have listed some of the important questions that will assist any business owner to get a perfect SEO Company which can meet his needs.
Here we go…
Certain mandatory questions to ask in order to find a perfect SEO firm for your business
Have you worked previously for the similar kind of business
Asking this question will directly lead you to the real and exact matter. This will help to determine whether the firm is really capable to suffice your needs or they are just boasting.If the company is able to provide you the references and you feel that yes they indeed are aware about latest SEO trends then yes you may proceed further and assign the project to them.
Ask them for Case studies
Ok now they are unable to provide the similar agency's name and other project details. So, what business owners can do is ask for some of the case studies that are related to your business type.With the help of case studies, one can easily see whether they have delivered the desired results or not. It's better to discuss about case studies with a SEO representative to understand it in a better way.
Ask for References
Generally, SEO agencies avoid to provide any of the references whose projects they have accomplished successfully. One of the reason may be they have failed to meet the commitments.However, business owners can ask them about any of the three positive references and in case they are unable to provide the details then understand that they may be unable to meet the requirements and also in some cases yours might be the first company to experiment on!Yes, if any of the agencies say truly that they are newbies in the industry and yours is the first project they are going to handle then the decision depends on the business owners whether to give someone a chance to progress ahead or switch to any experienced firm.The company that is straight forward and provides the actual scenario is the one useful for your business.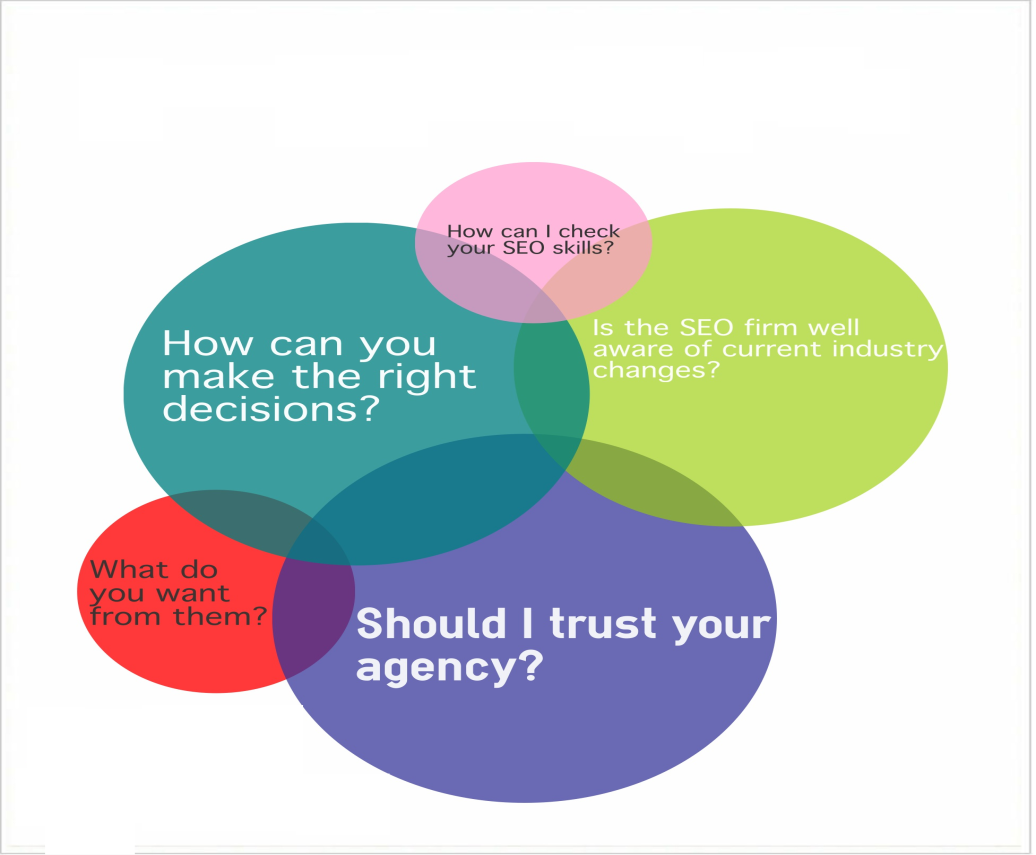 Type of metrics they will focus more one
Now, if any general agency is asked this question then they will simply answer: Rankings, traffic or links and unfortunately these are not the only things that SEO is based upon.The actual answer should be customer leads, sales or conversion of prospect clients and if they give this answer, then company is suitable to work as per the trends.
When can the results be expected?
In order to impress you, one will say the results can be expected within two to three months. While this is not true, SEO is a long term strategy and it may take up to six months or more to get the desired results. So, if you get the answer two to three months, move to another SEO agency.
Wind up
Well, these were some of the general questions that one must ask to an SEO firm and ensure that they are going to get proper SEO Services from any esteemed agency like as Platinum SEO. More of these questions you will find in our next blog. Till then stay tuned.