Google Earth is now used to explore the entire world with just a click of a button. If you have a fast internet connection then you can easily view the skyscrapers of New York while sitting in your bedroom.
You can find the mysterious desert patterns in Egypt, marvel stones over Grand Prismatic Spring at Yellow stone National Park for free. Google Earth has so many things to offer however most of them are unaware about the same.
Here are some of the Google Earth tricks that you must be aware about: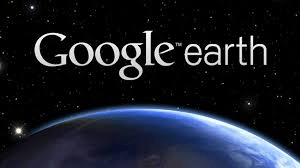 Good News! Google Earth Pro is now available for free which previously was available for $399 with some exclusive features.
Share tours with your friends: Take the benefit of Pro version available for free and start recording your journeys; be it a tour; street view or anything else. You can use a sharing file which can be posted later on YouTube.
Know everything about the world: Have you wondered about the highest voter turnout rate or the city with highest population? If you think about such questions then Google Earth Pro will be useful to you as it has additional data sets related to demography and geography.
Know about traffic everywhere: This may not have actual data as that with Android users who have Google Maps. With Google Earth Pro; one can find historical traffic data which will be useful when you are planning for a road trip or shifting to a new place and then need to see how long it will take to get to work.
Solve Property disputes: Google Earth helps you to know the name of the land owners which helps you to find the name of the real land owner.
Get involved in history: Till now; we have only read about historic places. With Google Earth, we can see the historic look of any place with the help of Google Earth's historical satellite data.
Get ultra high resolution images: One of the greatest advantages of Google Earth Pro is its ability to print high resolution images along with measuring and super imposing the 3D building mock ups.
Record the light's progression: Most people are unable to identify the directions of sunlight while making the building plan and then later they lack the exposure of sunlight. With this tool in Google Earth; you can glide back and forward in time watching the shadows.

This tool will be useful to hunters and fishermen.

Reach the stars: If you love astronomy or wish to know more about stars then this tool in Google Earth will help you to get information about the stars and then move around the sky. To explore entire world, you can go for Google Earth Pro that has awesome features.
Take Away:
Next time; you wish to see various places on this world then prefer to use Google Earth Pro version which comes with awesome features.
Stay connected with us for more such updates.