Till now, you might have got familiar to use Google maps for finding locations, directions etc. Google maps app is the best of all Android apps. Waze is an app for android that is said to replace Google Maps.
Waze is an app that just released on 11th March 2016 which includes updated user interface that contains navigation menu on left side, contacts on right side and maps at the centre. It has proper simplification.
With this version of Waze App; one can easily send notifications to the loved ones. Just tap the pull up menu at the bottom of the screen which shows stops along the way. You can also send ETA to the best buddy and then get alternate routes.
What's interesting in this app?
It has the reporter menu at the lower right hand corner of the screen. This includes Traffic, Accident, Police, Hazards, Street closures, Places, Camera, Send Logs and Gadget Prices. It also has the feature known as Chat.
This feature allows you to speak with people in your area explaining them about places where you go and also about those that you just visited. It has very cute icons that just makes the users freak out while using them.
The most important feature of the new version is the reduction in battery usage. This is yet to be tested however as per Waze; it's all set to roll out. So, if you wish to use Waze 4.0 then just go to Google Play app store and from there; you can get Waze 4.0 for free download for most of the devices that are active in today's world.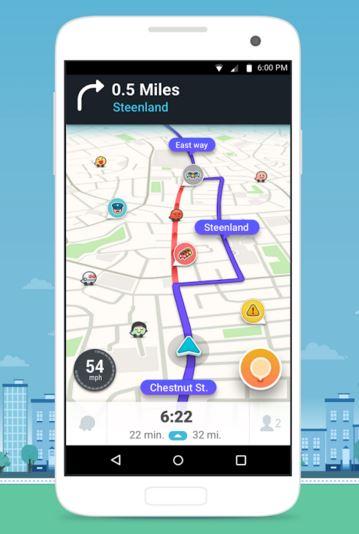 It serves to be a popular application for drivers who wish to opt for fastest routes which are possible all the times. This app can help you to avoid traffic as it has the new ETA Panel which offers several options in one place.
Hence, it is easier to get what you need without searching so deep in the app. This includes various options to several routes to the same destination, along with traffic reports and then share the estimated arrival time with friends.
It also has a new pitspot feature which is added to Google Maps on iOS. Other important features are smart reminders, reduced battery consumption etc.
Which one is more preferable?
So, for those who wish to have lots of fun; Waze's design serves the purpose as it has various quirkier icons. However, it is necessary to understand the importance of icons while Google maps are easier to read.
When it comes to real time updates then Waze is better as it constantly keeps you updated with traffic information such as traffic jams and accidents that can slow you down. It also provides different routes to avoid congestion.
Hence, Waze can guide you on the go to select the safest as well as less traffic route.
Let's say if you want an app for driving then Waze is the perfect app to go for. For daily commutes; Waze is useful and for switches in transportation; Google Maps are preferable.
Take Away:
You can use both the apps and then decide which one is better for you. Let us know how our blog post helped you out in selecting the best maps app. For more such guides; stay tuned to Platinum SEO; a well known SEO Company Adelaide.