SEO marketing as we see is a world filled with rivals. Everyone wants to pull other's legs down and so website owners are in search of every single advantage which can help them to increase the rankings of their sites. Among all the tactics used, going under used is the one that is mostly recommended.
Now, what's that technique? It is here under discussed in brief. We all love to see video, do we or don't we. Yes we do. The amazing sound, text presentation makes the video interesting. Yes, some videos may fail to grab the attention of the viewers as they lack certain skills.
So, what is the connection between video and video lovers? It's very important to know this when one wants to really outshine in the market. Knowing a good strategy and applying it to a business, is like winning the hare and tortoise race where others are still searching and you already reach at top!.
Sounds very good but it really actually is! 1000 online merchants were considered while performing a study about video popularity and to know how many of them actually had used them in increasing their brand awareness over the World Wide Web.
What does Study reveal?
Google's video search was considered apt for this purpose. Hence, if we say a picture speaks thousand words then we can say a video reveals entire business within few minutes. It's better to create a video of your business and its services rather than writing a 1000 page thesis on it.
As the former one is better understood and adopted by most of the people today. Sites having maximum videos got better rankings than those that were having fewer. Videos generally consist of product or service demo, introduction, business presence around the globe, services offered, testimonials, portfolios and more.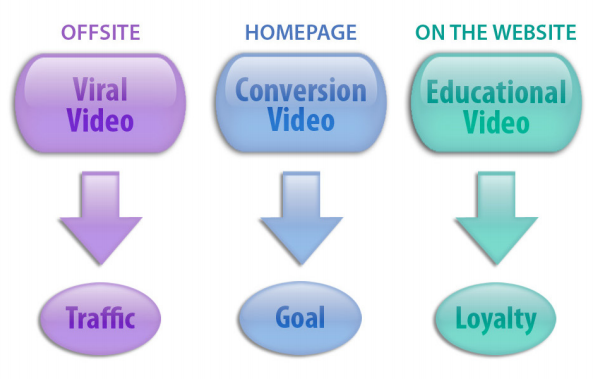 Everything can be captured in a video. I believe that every web page should consist of a video that explain that entire page as this makes it easy for visitors to overview the page and understand it in a better way.
For some, this thing is really new as they haven't focused on this video factor yet and have unknowingly reduced thousands of potential customers. It is rightly said: "It is never too late for a better start". This applies here as well.
Retailers who have completely overlooked the importance of video in their websites can now think in this direction and making most use of it. An expert content strategist Charity Stebbins says "Videos are real game changers".
For marketers, it is easy to create videos for their brands. The use of online video editors is recommended to create a video that suits the needs. So, if you are looking for some easy steps to create a company video then you can easily speak to the internet marketing experts at Platinum SEO, well known SEO Agencies Adelaide.