Pinterest, a well known social media network after Facebook and Twitter is one of the recommended ways to increase website's traffic. It is the online Pinboard that can be used to market any brand and leverage its growth.
If we think that Pinterest is only for people to pin images to different lounges, natural sceneries then we are wrong. This is one of the reasons why people spend lots of hours in browsing those pins and watching those images. With these images one can also grow its business; Pinterest is mostly useful for small businesses.
Considering the overall social media, more than 70million users are using it on daily basis and the number is still increasing. Talking about Pinterest, a new promotion service was launched in December 2014 that allows advertisers to mainly focus on target audience and this will be now more useful service in 2015.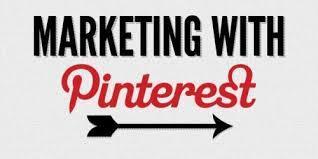 If brand awareness development and business promotion are the reasons you are using Pinterest for then it is the perfect choice. Pinterest has lots of users who show willingness to have a look at whatever is available on Pinboard. An interesting thing is that Pinterest is mostly used by Females. So, those selling beauty products can easily take advantage of this social media site.
Importance of PinBoard
As per an expert, those who are not using Pinterest are really missing the opportunity to gain attention by lots of users. Pinning the images is as important as to get likes and shares on Facebook. So, all business owners must make most use of this Pinboard and post as many images as they can.
Online world accepts more of visual things and so it is important to make a good brand image by posting attractive pins. For a healthy brand, it is important to present it on Pinterest to take the advantage of wide opportunity available on Pinterest.
For certain brands,Pinterest is a Perfect Fit. Chefs, travel companies and other such companies often use this social media site and it's a good choice for them. Retailers use Pinboard to promote images in search results along with the well known brands with an idea of getting more traffic.
Talking about real estate agencies, Pinterest is useful to them as well as company owners can share and repin the images of fantastic homes as well as various life style images that can really astonish the viewers and keep them wondering.
So, how one can become successful with the help of these small Pins? Here are some tips to do that
Pinterest is different for individuals as well as businesses. To use Pinterest for business, it is necessary to get a free business Pinterest account and agree to their terms of services.
For making the Pinterest account popular, it is necessary to find a unique approach. It is necessary to use the images of our own as well as other Pinners that are relevant to our brand and which appeal our brand without converting pin boards into bill boards.
Make most use of popular boards to generate more interest among the users.
For social media sites, success depends on how much you cooperate. This means getting involved in others' pins, repining them. In case of Facebook, commenting and following others posts and more.
Wind up
Hope this blog post about Pinterest will be definitely useful to you and you will be able to make most use of this social media site as well. So, now no more worries on increasing the brand presence as Pinterest is here to do it for you.
To get more guidance for same, stay in touch with Platinum SEO, Melbourne based SEO Company.