Successful social media marketing campaigns love to include influencer marketing. But why? Any particular reason? Yes, there's a reason and here in today's blog post; we will discuss how influencer marketing can boost your social marketing campaign.
If one wants to make its social media marketing effective then it is necessary to take support from earned, owned as well as paid media so that two strategies can properly support and communicate with each other.
And this can be done easily by making use of influencer marketing. According to study, marketers are now thinking to increase their marketing budget and spend it on influencer marketing. With influencers, one can easily get the campaigns promoted.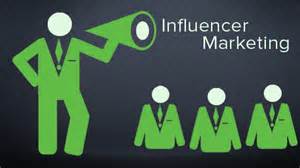 However, on several platforms; it's necessary to create as well as develop visual content assets which companies can use in their forth coming campaigns. Some influencers also support agencies to get more number of influencers who can create the content which makes the brand promotion easy. These create the content that is in focus with the brand campaign.
So, let's have an exact idea as to how influencers can exactly help your brand:
Getting connected with huge crowd: Using influencer marketing; one can get connected with maximum number of people and as a result your brand can get maximum exposure. Thus, one can see a rapid increase in number of fans as well as connections.The reason; influencers are already interacting and getting engaged with your target audience which makes it easy for business people to boost the brand conversation. Hence, one needs to find the influencers who can understand your brand and can provide proper reviews about the same.
Targets appropriate people: The maximum the reach is, the more valuable influencer marketing is. With this technique, one can reach out to a proper target group. One can easily recognize the content creators who are in touch with customers on regular basis.When you actually plan an influencer marketing campaign, it is necessary to know who the ideal influencers are communicating with customers and this will help you to get maximum number of customers.
Adopting the perfect method: The combination of influencer marketing along with social media campaigns itself seems to be a perfect combination. But still; not for all businesses can this prove to be useful and hence it is necessary that you choose a perfect method.Customers don't love to see more ads but they are eager to know the comments from influencer marketers and as a result, they keep following them. Most of the customers quickly trust word of mouth as compared to other forms of marketing.

Hence, this can benefit maximum number of brands and companies in gaining the trust from customers. But make sure your brand is shared in an authentic manner and also meets the expectations of the audience; this will definitely offer you positive results.
Wind Up
So, next time if you wish to develop a marketing campaign then make sure that you select proper influencer marketers and promote your brand or service in an effective manner that increases the value.
Along with those currently benefitting; you can also become the one. Only the need is to adopt and use it effectively. For more guidance, stay connected to Platinum SEO, one of the leading SEO Agency of Sydney.