Till now, we have learnt about only two main SEO types: White Hat & Black Hat. Both these actions were determined by Google's algorithms. Today, with the invention of machine learning as well as the increase in demand of personal assistants; two new thoughts have been emerged:
Algorithm Chasers
Audience Pleasers
So, now apart from just White Hat & black Hat SEO; these two also are included. Let's take a look at these new ideas:
Algorithm Chasers:
As the term is named; it suggests people or we can business owners or we can say SEO experts who keep altering the SEO strategies as per the changes in Google Algorithm. Based on the variations in rankings, strategies keep varying.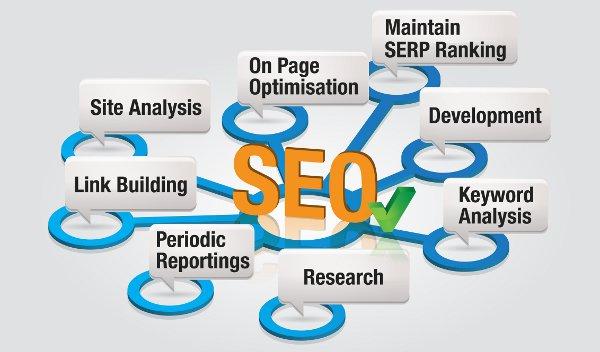 Those who fall in this category often find obstacles instead of seeing opportunities. On the other hand; these are considered as quick followers of content trends in the industry.
Links will still be an area of focus. In order to compensate for poor rankings; content strategies will be seen fragmented, disjoint and random. The main focus will be on technical SEO where efforts will be made to boost the internal link quality along with reducing domain value.
Are you one of the Algorithm Chasers? Not Sure, then read ahead to know about another category:
Audience Pleasers:
Now, these are the ones that are loved the most by Google. Reason; such people create effective content thus maintaining the technical infrastructure compatible with modern interfaces. These are used to set the trends instead of following them.
Audience pleasers think more of their audience and keeping in mind their needs; they create content as per the needs. Here, the main aim is to provide useful information to the audience.
For such, there's an increasing amount of organic traffic in terms of links as well as social engagement. This boosts conversation. Such content compels audience to come back again and again.
As a result, the number of loyal visitors increases. Audience pleasers develop their brands outside their own media. They don't have to make efforts to increase social audience. Hence, no spammy techniques are involved to get more rankings.
Thus proved; Audience Pleasers are loved by Google the most.
Google Serves to be a Personal Assistant:
Google acts a personal assistant and is the sole decision maker that decides whether the users must be directed to your website or not. This decision is based on user's habits, preferences and quirks.
As a result, you will find Google directing to users only on those sites that is matching their interests. You can also see ads that are relevant to your needs. This is equal to the approach where it is necessary to meet secretary before actually meeting the boss.
So, here secretary is Google and Users are the boss. Hence, your worthiness will be decided based on your site's history and its eligibility to get audience. Google checks whether the site is able to please audience or whether the audience drive away from your website.
Google has different algorithms that act with the autonomy to offer related information to the users. This can be related to entertainment, educational material, good and services.
Well, this really goes forward isn't it? Avoid thinking that you can manipulate the way in top rankings in Google, this will only increase frustration. So, if you focus on user's needs, their wants and desires and the way they wish to interact with sites, media then you will know how to move through the completely changing landscape of SEO.
Get Prepared for Personalized SEO World:
Let's take a look at how successful companies have achieved their success level:
They are technically smart. This allows them to easily adopt with the change and adapt to new channels quickly.
They democratize SEO via different organizations which allow them to focus on various analysis and personal education. On the other hand; their writers, developers, promoters, executives and marketers make use of best web practices in different disciplines
Further, their content strategy is developed particularly for their users whereby they address their needs, speak their languages and arrange for face to face meetings whenever they can.
They keep proper metrics alignment as this helps them to focus on making their sites engaging instead of just chasing rankings and traffic.
Hence, before planning for coming fiscal year; take a look at your content strategies and technical requirements for the New Year. Also try to answer these questions:
Whether you are an algorithm chaser or an audience pleaser?
Do you attract users with improper content? Do you still view SEO as just a technique to optimize your search engine rankings or have to transform SEO as an approach towards "Search experience optimization"
Wind Up:
The way you look at SEO determines your success in the online world. We recommend you to become an audience pleaser instead of an algorithm chaser.
Hope this blog post is useful to you and will serve as a perfect guide for every business owner who wishes to have result oriented SEO strategy.
For more of such related guidance and tips; stay connected with Platinum SEO; a well known Melbourne SEO firm.