What if you come to know that your clients are trying to provide you with business but are not able to find you online? Specially owners of Restaurant and Bars, these businesses run on order and take away basis. It would be your biggest nightmare if someone is searching for your product or business which is next door and your details don't appear in the first 2 or 3 pages of the search result.
According to a Google study(2014), at least 50% of mobile users most likely visit the storefront they were searching online within one day of their search. According to current scenario, in the coming few years it would be much feasible to see the said numbers growing. With conversion ratio like these, the revenue driving benefits will optimize your local presence so that you can be seen online by more of your potential customers.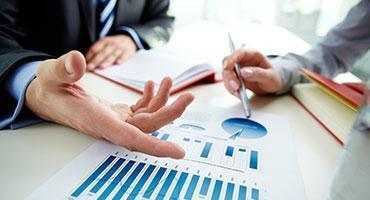 Follow these simple steps to ensure that the online presence of your local business is on the right track.
1 – Lock down Local Directories
As part of your Melbourne SEO Service strategy take a few minutes to find out what local directories are ranking on page one of Google for your targeted keywords. Next step is to identify the top five directories, to see whether your business is listed on them and take steps to claim the listing or create a new listing for each.
If your business is not listed on these local directories, or is categorized incorrectly, then your business won't be presented as an option on sites.
How to claim and optimize your local business listings:
Your company name to be standardized: You need to ensure that your business name is correct and constant across all listings.
Local phone number: List your company's local phone number instead of call center number or toll free number.
Include keywords: Ensure 1-2 of your priority keywords are included in the business description write-up. Priority keywords are generally focused on your main products or services.
 2 – Optimize Google Local Listing
Your company's Google Local listing will always remain the most important local listing to claim and optimize. This page appears in company-related local searches and in Google Maps results.
How to claim and optimize your Google Local listing:
Be strategic with your login identification: If you have your companies YouTube account then, claim your listing using the same login. This will allow you to easily feed YouTube videos into your Google Local listing.
Optimizing your business description: Use Google's option to hyperlink text within the business description area by linking your websites highest priority services pages or products.
Upload a high quality banner image: A poor quality image will reflect on the quality of your brand. Aim for high resolution images.
3 – Integrate Keywords into Website Meta Tags and Content
CMS supported websites allows you to edit the content on each webpage, moreover there is an option to specify a Meta title and description for each page. Adding the city name to your Meta titles, descriptions and content will help your ranking to go up on city-based searches.
You should ensure that your targeted city is mentioned within the actual content of your website.
How Optimized is Your Local Presence?
The tips above are basics of local optimization. They serve as an achievable starting point for local business owners who are not sure on how to approach the topic of local search optimization.
Take your optimization to the next level by aligning your keyword objectives to your content by learning How to incorporate SEO and Influence Content. If you feel it's not getting right then contact Platinum SEO, a Melbourne SEO service.