Platinum SEO, an SEO company in Brisbanehave simple, flexible and custom designed solutions to boost your ranking on webpage.

What is Search Engine Optimisation? (SEO)
Search Engine Optimization, commonly known as SEO, is the process of improving your website ranks in Search engine results criteria. It is the finest, quickest and most reasonable way of ensuring relevant visitors to your website. Just by incorporating features and viewable GUI your site cannot reach in the top of searches results.
SEO from the viewpoint of Platinum SEO
 Website ranking in search engines can be improved with the help of Search Engine Optimization. The experienced Team of Platinum SEO will assist you in optimizing your site as they are equipped with full working knowledge of how search engine process operates. We are one of the best technically sound SEO Company in Brisbane. Our services team will ensure that your site stays on top across all major search engines.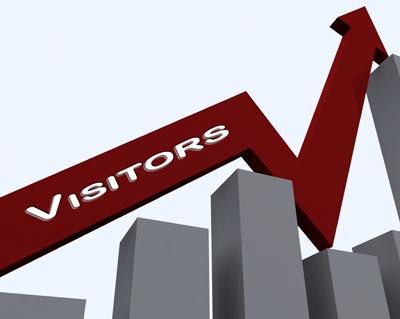 Why SEO is necessary for Business!
Priority ranking on search engine leads to more visitors visiting your web page which tends to increase footfall and then sales.
As per today's scenario online search criteria prompts the buyer to select the company or product based on search results.
Pay per Click advertising campaigns in comparison to SEO has been proven to be extremely cost-effective in terms of high yield click-through ratio and conversion ratio.
A more prominent advantage of SEO is that you get to stand directly neck to neck with successful competitors in the market.
SEO provides ongoing value to your business.
Role of Platinum SEO
We assist you in generating relevant traffic to your website which will get converted to business leads. By regular mode of updating of content, chosen keywords and regularly publishing update about your business directories, blogs as an updated news and social networking with proper websites update helps improved ranking. Through, this information, Google will analyse and calculate the usefulness of your site and forward it to the right people in getting information about their products and services.
We help your company and business to get better scope and exposure and at the same time you brand reputation also increases worldwide.
Our SEO services are of great help, when a single ownership business undergoes manpower shortage that leads to inefficient monitoring the Website.
We provide support to companies that do not have people with SEO knowledge.
When a particular client knows about the importance of Search Engine Optimisation but lacks the knowledge to do the needful themselves, or lacks knowledgeable resource to help out in the process.
However, getting priority ranking takes time and it should not be expected as a quick change. That is why, it is important to choose the right SEO Company in Brisbane which by its ethics and unique process can boost a company's website ranking.