SEO plays a key role in today's modern times. It is mandatory to frame perfect SEO Plan for your website and use modern SEO Techniques. However, there are some SEO Standards that must be never forgotten while carrying out SEO activities for your website.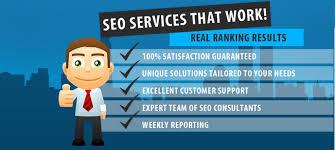 Here, we are going to discuss some of the latest SEO techniques that will be useful while preparing a result oriented SEO plan for your website. Yes, the most important thing before framing your SEO strategy is to check your current rankings as well as your position in search engine rankings.
Once you are aware about your current rankings and position then it will be easier for you to frame the SEO plan as per the need.
So, let's discuss about the Top SEO benchmarks
Total Pages
Always check how many web pages from your website are indexed by Google as well as other search engines. Cross check and remove any duplicate pages from your website as it might be difficult for Google to index your web pages. Also, check the coding of the website as well as Google's index.
Landing Pages
These pages are the traffic boosters to your website. These can be used to know the amount of traffic generated by any website. Moreover, it can also be used to track the conversion rates.
Keywords used
To get more rankings, it is necessary to choose proper keywords and also use them precisely without stuffing them. You must develop high quality content with relevant keywords set to get maximum rankings in search engines. Know the influence of keywords and then make necessary alterations as needed.
Social Networking sites
Today, we believe social media to be the powerful tool for creating brand awareness as well as making people aware about new launches. This can be easily done by posting top quality content as well as updates on social networking profiles and this will definitely benefit your business.The more informative your content is the more audience you will reach and in the same way your content will be shared the maximum.
One more important thing while doing SEO is using back links which are very effective for increasing any website's online presence. Back links are supportive pillars used to beat competition.Hence, whatever SEO strategies you choose the most important thing is the performance that matters and for that the performance must be tracked on regular basis in such a way that it must help you to achieve the maximum return on investment.
Wind up
In order to boost your website's rankings among various search engines, get in touch with well known SEO Agencies Perth, Platinum SEO that will help you to attain higher profits as they are experienced enough in the SEO field and they will make sure to fulfill every single need of yours related to the SEO services so that you can enjoy the benefits to the fullest and get the desired results for the money invested.