We can see different people having different notions about SEO. Some are true while others may be false. When it comes to the discussion of online marketing, SEO is a thing that automatically becomes the part of that discussion.
While discussing SEO, there are some parts that people sometimes misunderstand. Here, we have listed the three main three ideas that are usually misunderstood by people and have wrong details about it.
3 main ideas that people have misconceptions about
So, what is the first wrong SEO idea that people carry in their mind? The main misconception is SEO is an old age evaluation method of adopting various tricks and strategies with a view to attract more clients. However this is not true.
Let's reveal the reality
Every SEO has new update, search engine crawlers and algorithms have faced many changes that support a Page's SEO.Second one is that SEO's guarantee maximum website traffic as well as customers. This is just a wrong idea. The reality is among many factors responsible for SEO of any website, search is one of the factors that are to be considered. When people search about anything and write the search term in the search bar they look for something specific, something different.
Every website has to face huge competition in order to get the required results. For instance, if any term like "adorable shopping bags" is used to find attractive shopping bags on the internet then there are many sites that will contain this keyword and every site has to compete with other to be among the search results.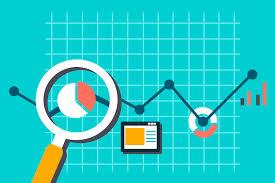 Along with this, the third and an important notion that people have related to traffic is they believe that more traffic means more customers. On the contrary reality is different and it says that no matter how much traffic a website gets, very few get hardly converted into customers and as a result, it is not true that more traffic means more sales.
There are times when we can see more traffic but no customers and there are times when there's less traffic but ample amount of customers. Traffic includes all the visitors who just click the website, visit the entire website, leave website in the middle and more those that are converted into final customers.
Apart from traffic, there are many other SEO factors that are related and are utilized to increase customer base. This deeply is connected with Inbound Marketing.
Wind Up
So, here we have discussed three main wrong ideas about SEO that people generally possess and hope we have successfully removed these misconceptions and have made you aware about the reality. Now, it's your time to understand these ideas in a proper manner and adopt them in your SEO practices.
If still you have any doubt or any misconception related to SEO then feel free to get in touch with Platinum SEO Services; well known SEO Agencies Sydney.