Search engine optimization is becoming a key business strategy deployed by various companies across the internet. However, not many websites hold the tag of being possibly the best SEO optimized. Performing SEO audit of your website is extremely crucial for various possible reasons. SEO helps in optimizing your website in such a manner that your website ranks higher in search engine rankings and therefore helps in reaching desired customers. Many companies implement SEO but they rarely perform SEO audits. It is important to implement SEO audit and keep your site updated with latest changes in search engine marketing and also stay ahead in the competition.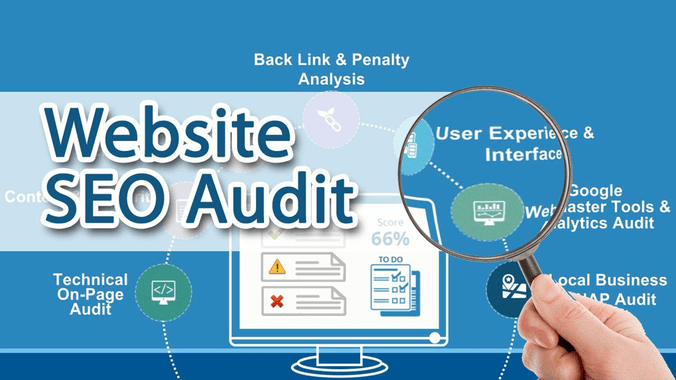 What is an SEO audit?
Before implementing SEO audits, it is important to understand what exactly SEO audit is and how it is important. SEO audit is nothing but a process that evaluates SEO healthiness of your website by checking various checklist parameters. Based on the recommendations or analysis of SEO audit report, companies need to perform changes in their website. There are various types of tools available for auditing and one of the best tool is to use a guide of what parameters help in improving search engine rankings as the SEO evolves. SEP audit is conducted on a website and performed by an auditor.
What to expect from an SEO Audit?
One can expect three key things from SEO audits. The detailed analysis is carried out in checking website presence on social media and various other information associated with your website, a list of actions need to be checked together with the results of every action performed. A consolidated report is generated to describe internet marketing strategy for taking benefits from all available resources and not just SEO. Melbourne SEO services and audit can be provided by trusted companies and helps in improving your website ranking.
How to perform your own SEO Audit?
If you are convinced to have an SEO audit for your website then you must understand checklist for SEO audit and tools involved in auditing. SEO audit checklist could be as below. The approach is to capture follow core areas.
Titles and description- Are your webpages unique and specified size?
URL structure- Make sure that your webpage is having proper structure.
Text formatting- Make sure that your website contains plain text in webpages. Always use bold and italics only on important part of webpage.
Unique Content- It is important for a website to have unique and relevant content.
Internal linking- Creating links between pages over the internet that can
Images- Images make the page easier to read and makes website more attractive to social media.
Broken links- if links are bad then it is not good from SEO perspective as it gives bad user experience. Broken links could be checked by using tools such as Xenu and Google webmaster tools.
Use of banner advertisements- Google could penalize website having so many ads and therefore a proper control is required on ad implementation.
SEO audit is important for every website. It looks at all the recommendations for finding your missing features and suggests ways to make your website even better. If you are looking to perform SEO audit for your website then you must hire melbourne seo services from Platinum SEO Services.